Get Firefox
The whole purpose of this tutorial is to talk about using Evernote 3.5 with Firefox, so be sure to get the latest version from Mozilla.org.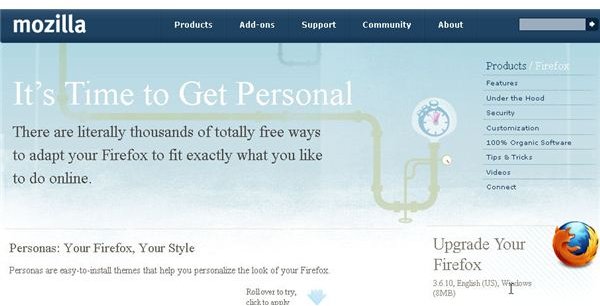 Once you have Mozilla installed, you can get started with installing Evernote.
Getting Evernote
Evernote is a Web clipping program that collects all the information you find useful online and then connects it to all the phones and computers you use. You can also clip notes, voice memos, files, and snapshots with Evernote, making it the ideal tool to create a repository for all your ideas. The Windows version of Evernote allows you to access your information even when offline. Getting this valuable and popular utility is easy.
First, visit the Evernote Web site and then download the latest version of Evernote for your computer (either Windows or Macintosh). While you are there, find out about Evernote for your mobile platform including iPad, iPhone, Blackberry, Android, and Windows Mobile.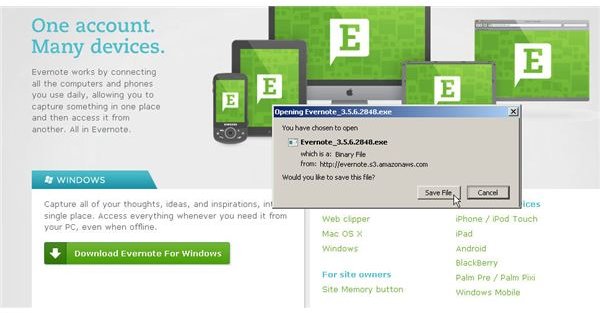 Next, install Evernote. The on-screen prompts will take you through the process.
Get the Add-On
While one could cut and paste information they wanted to keep from a browser into the Evernote desktop, the process is even easier with the Evernote add-on for Firefox. This is available from the Mozilla Firefox add-ons Web site. Installing the add-on is easy:all you have to do is click the green "Add to Firefox" button.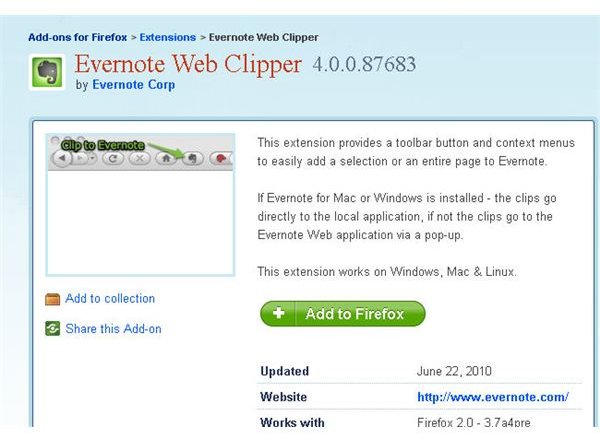 Using Evernote 3.5 and Firefox
Now that you have Evernote 3.5 and Firefox installed, you are ready to try it out.use Firefox to find some information on the Web and then highlight it.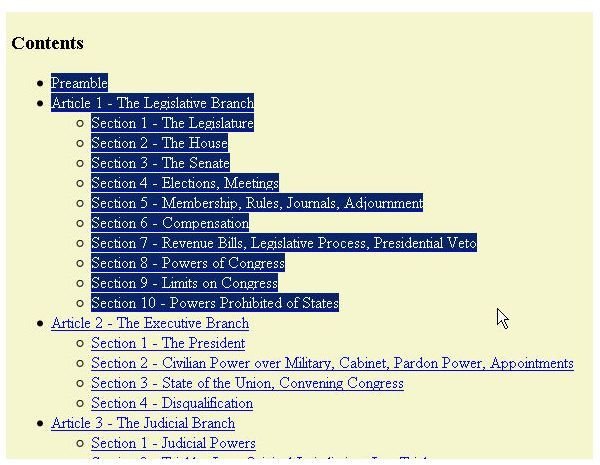 Now, click the Evernote button that is next to the Firefox address bar. It is green and has an elephant inside.

The Evernote application will now open and the text you highlighted will now appear in it. Your notebooks are found in the left hand column, with the name of the note in the center column and the contents of the note is displayed in the right hand column. You can now add tags, move and edit notes, create and edit notebooks, and print notes in this work space.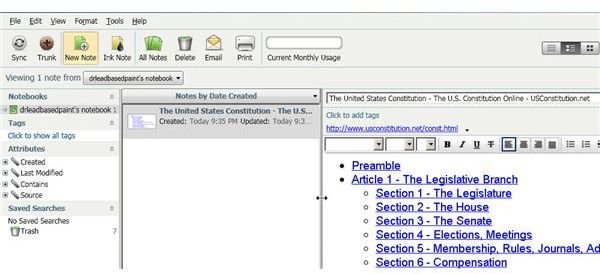 If you are interested in having your Evernote information available from more than one location, can synchronize your Evernote application data with your online account. To do this, all you have to do is click the "Sync" button at the top left hand corner of the Evernote interface.

Evernote 3.5 and Firefox
When you want to check your account, you can either login at the Evernote Web site or you can click the "Go to My Account Page" from the Evernote "Help" menu. There you can check your utilization and upgrade to Evernote Premium if you need more space.
Now that you know how to use Evernote 3.5 and Firefox together, you have a powerful tool for keeping track of all your ideas and interests from wherever you are.
Image Credits: Screen shots taken by Bruce Tyson