What is Page Rank
Page Rank is the system Google's search engine uses to rank search listings and results. When you perform a Google search, you get a list of "search results.Websites or blogs with a higher page rank appear first on this list. Page ranks are given to websites and blogs on a scale of 1-10 (10 being the highest). So a website or blog with a page rank above 6 will more than likely appear on the first couple pages of a Google search. For more information about page rank directly from Google check out this page.
You can attain a very good page rank (above 5) by doing a couple very simple things. However, the direct result of where your listings appear in Google will highly depend on what type of website or blog you are running. If you plan to start a website or blog that is mainly any highly popular topic, it will be more difficult for you to rank higher in search results; because there is already so much competition from more powerful sites. Many of these sites may have been in operation for a significant amount of time, and will have a page rank of up to 9 or 10. It is possible to out-rank these sites, however it will take much more time.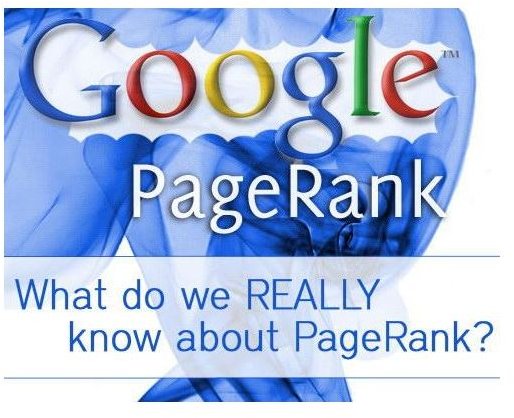 How To Increase Page Rank
When you create a new website or blog, you will be given a page rank of 0. You will not even get to a 1 or 2 until Google has fully crawled your website or blog enough to give it a ranking. Also, you will not leave 0 unless you use at least some SEO (search engine optimization) techniques. This brings up the first part to increase your page rank.
Stay consistant

. When posting to your blog or website, you will need to keep your postings as consistant as possible and your articles as relevant as possible. Get at least some information out there for Google to crawl. The more information your website or blog has, the more importance your site will have to Google. Also, keep all information unique. Googlebot automatically catches duplicate content and will de-rank you if it thinks that you have posted something that another website already has.

Create Backlinks

. Creating backlinks is by far the most important aspect of increasing page rank. Google uses these links to determine the importance of your website or blog. The more that other websites link to your website or blog, the better. Where should you place backlinks? It is best to post backlinks only on sites that are genuine and that already have a decent page rank in Google. Backlinks from power sites such as new york times, or huffington post, will benefit you much more than links from sites that are not as highly regarded.

Link To Other Sites

: Aside from having people link to you, it is also important to return the favour. Google also takes this into consideration when determining page rank. Many sites choose to trade links saying if you create a direct link to their site, they will do the same for you. If you can work out a deal with some already high ranking sites, then this will greatly increase page rank.

Submit to directories

: Submitting your website or blog to directories can greatly improve your SEO, thus increasing your page rank. Again, this works with the concept of incoming and outgoing links on your site. Some notable directories that you should submit to are technorati and dmoz.

Utilize Google Tools

: Meaning everything Google has to offer. This ranges from webmaster tools to blog directories and image search. Submit your website or blog to every branch Google has to offer, not just the basic search part.
Page Rank
All of the above will greatly help to increase your page rank. Again, the best way to increase page rank is to stay consistant. Not only with your postings, but also with backlinks, incoming links and SEO as well.