Gentle Organic Baby Products - From Shampoo to Baby Wipes Go Green & Natural
Why Go Organic?
Do you find yourself stumped when attempting to decipher what those ingredients on the back of your baby care products really are? If you would feel more comfortable spreading something on your child's skin when you know what the ingredients actually are, then you are not alone. When it comes to your baby's health, there is no such thing as being too cautious. That is why you should start using organic baby products to protect your baby's skin against the harmful chemicals that are found in traditional baby care brands.
Natural Newborn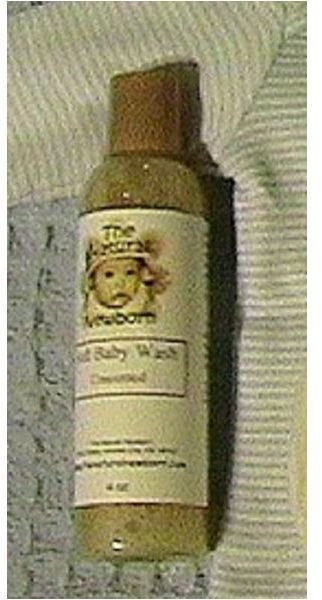 Natural Newborn is an organic baby skin care line founded by a mother who found that her newborn's skin wasn't taking too well to regular baby washes, even if they were advertised as gentle. What she came up with was a gentle line of organic baby products that are ideal for babies with extremely delicate and sensitive skin. This organic baby wash is available in three scents, Baby Magic, Lavender, and unscented. Additionally, this bay wash does double duty as a baby shampoo. Natural Newborn's Organic Baby Wash only has six ingredients on the label!
* The Natural Newborn Organic Baby Wash is priced at $8.50 for a 4oz bottle, and is available for purchase at www.TheNaturalNewborn.com.
Natracare Organic Cotton Baby Wipes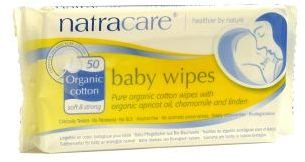 These 100% organic baby wipes are made out of 100% organic cotton and organic apricot oil to gently glide over baby's behind, leaving it silky smooth. These wipes are safer than traditional baby wipes because they do not contain any chemicals or dyes. Unlike disposable diapers and some baby wipes, Natracare Organic Cotton Baby Wipes are biodegradable. That should give you even more incentive to go out and buy some for your baby's bottom.
* The Natracare Organic Cotton Baby Wipes are priced at $5.36 for a package of 50, and can be purchased at www.LifesVigor.com.