You can teach kids about habitats and pollution and ecosystems, but if you want them to really understand sustainable living and what it means you have to set strong examples and let them experience it for themselves.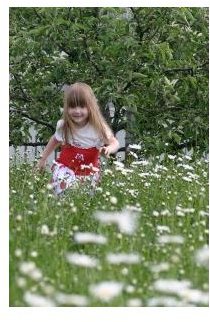 This holds true for families and kids that have lots of experience in sustainable living and for families that are brand new to the concept. Teaching kids about sustainable living and how their actions affect our planet is a great thing for all parents and adults who work with kids to learn more about.
Image credit: https://www.sxc.hu/photo/1187576.
Sustainability At Home
The first place to start teaching sustainability concepts is in the home. Start a garden with your kids and let them pick what you get to grow. Younger kids may not be able to grasp the science behind why this is a better choice than buying all your produce from a store, but they will know the satisfaction of eating tomatoes or peppers that they grew themselves. Make sure to teach older children about why growing food in a garden is more sustainable.
Additionally, encourage recycling and reusing in your home. Repurposing old items is a great activity for people of all ages. Put out some old stuff that is no longer usable for its original purpose. Let everyone try to come up with a new use for any item they wish. This activity fosters creativity and is the perfect time to talk about why reusing old things is better for the planet than buying something new.
Even broken items may find that they can have new life. Work together with your kids to find a way to fix broken items. This may involve finding a local repair shop or a neighbor with some fix-it-up skills. This is a great time to talk about how getting broken items fixed not only saves resources but also helps others in your community
Recycling activities are also popular with kids. Depending on the rules in your town you may have to separate different types of recycling which can be turned into a fun game for the kids. Also, if there is no recycling in your community have your kids help come up with a storage system for recyclable items and then take a family trip to drop them at the nearest recycling center.
Sustainability Out In The World
Teaching kids about sustainable living when you are out in the world is easy during shopping trips.
At the grocery store talk about buying locally sourced items first if possible. Also, talk to your children about buying items with the least amount of packaging and only buying what can be used.
While shopping for other items emphasize what buying used means for the environment. Looking for great bargains at resale shops can be quite an adventure for parents and kids. Share with your kids the joy of finding exactly what you needed at a neighbor's garage sale. Also, the Internet has added a whole new dimension to reusing with places like www.freecycle.org, a website where you can give and get used items from others in your area.
Don't forget that even big-ticket items like computers or cars may be bought used for a fraction of the new price, saving you money and teaching your kids about sustainable living.