Toxins in Your Baby Wipes? Find Some Non-Toxic Alternatives to Baby Wipes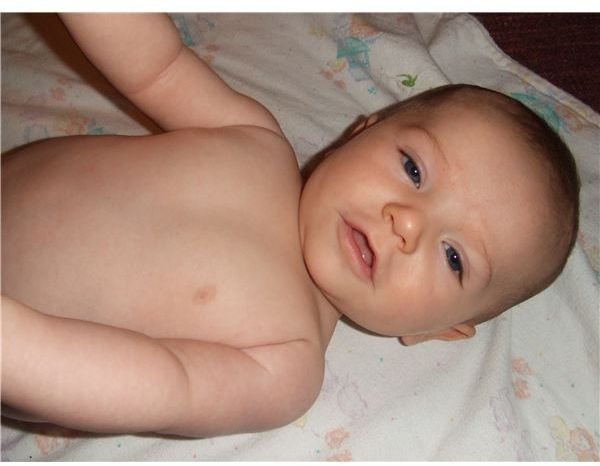 Toxins in Baby Wipes?
Unfortunately, it's true: personal care companies abide by lax FDA regulations that allow products to contain ingredients that have not undergone stringent safety tests. In the nearly self-governing personal care and cosmetic industries, "cosmetic manufacturers may use any ingredient they choose, except for a few ingredients that are prohibited by regulation," according to a 2006 FDA fact sheet.
The Environmental Working Group (EWG) hosts an online Cosmetic Safety Database (aka the Skin Deep Database) to give consumers information about the safety of common personal care products and the ingredients they contain. In the case of baby wipes, a common preservative ingredient known as Bronopol, or by it's chemical name 2-BROMO-2-NITROPROPANE-1,3-DIOL, has been given the highest hazard score possible.
Health and Safely Risks
According to the EWG's database, Bronopol is a known human immune system toxicant and a known human lung and skin toxicant. At low doses, one or more animal studies show brain and nervous system effects, gastrointestinal effects, and broad systemic effects. This ingredient is restricted for use in cosmetics in Canada and listed by the European Union as a toxin affecting wildlife and the environment. For links to research data documenting the effects above, visit the database's data page on 2-BROMO-2-NITROPROPANE-1,3-DIOL.
In addition to concerns above, Bronopol is also susceptible to the formation of nitrosamines (known carcinogens) and formaldehyde.
So, what is it doing in baby wipes? Bronopol is a highly effective antimicrobial ingredient and is used in place of alcohol or other preservatives to keep baby wipes fresh. However, many alternative ingredients exist to replace Bronopol that do not show the high risk for health concerns.
Non-Toxic Baby Wipes
Several brands of baby wipes are listed on the Skin Deep Database as having a very low hazard score. Baby wipes from Tushies, Seventh Generation, and Avalon Organics are a few of the commonly available brands recommended. See the full list of low hazard baby wipes [here](https://www.cosmeticsdatabase.com/browse.php?category=baby wipes).
As an alternative to ready-made wipes, consider using cloth baby wipes. Cloth baby wipes can be as simple as cutting an old cotton T-shirt into squares, wetting with water, and washing with cloth diapers. You can also sew your own wipes from cotton terry or bamboo velour fabric and make your own wet wipe solution with all natural ingredients.
For a complete how-to, see How to Make and Use Cloth Baby Wipes.
Photo: Author's own