Motel 6
Operated by Accor North America, the Motel 6 chain abides by the Accor environmental policy. By reducing energy and water usage, using EcoLab laundry and cleaning products, having a corporate office recycling program and using recycled paper and soy ink, the Accor Corporation is helping make their business green. The great news there is a Motel 6 in almost every town in the US making it easy to find while out on the road.
Great Wolf Lodge
The family water park and resort has earned the Green Seal Certification for all 12 of their US locations. They are the first chain to undergo this phenomenal task. But they are not done yet! They have now launched the Green Wolf Project to go a step further to find more efficient ways of saving water, energy and educating the public. So not only are the Great Wolf properties a great family fun attraction it is also the perfect stay for the eco-tourist family!
Element Hotels
The all green division of Westin Hotels, Element hotels has "a brand-wide commitment to pursue the US Green Building Council's LEEP Certification." The LEEP certification is the standard certification that a building needs in order to be deemed "Green". With carpet made from recycled materials, low VOC paints, to an open air lobby the Element hotels are an excellent choice for a green hotel stay.
Marriott International
With 38 locations in the US alone Marriott hotels are easy to find in every major city destination. It's not hard to believe that a well known name like Marriott has jumped on the green bandwagon and put policies in place to reduce their effect on the environment. Marriott Spirit to Preserve includes measures to help and save the rainforest, reduction of water and energy use, green buildings and using green products. Marriott's full transformation is not complete, but they are actively pursuing a variety of measures to make their hotels green.
Kimpton Hotels & Restaurants
The 4 star chain of Kimpton Hotels & Restaurants have won many awards for their green hotels and active policies to green their hotels. The California EPA has awarded several of their California locations with the EPA Green Lodging award, as well as having their Chicago destinations earn the Green Seal Lodging certification. Kimpton Chicago offers a program for hybrid drivers including free parking and discounts on meals and rooms. Not only are they working hard to make the transition to all green hotels but they also award those who are also helping the environment.
Sofitel Luxury Hotels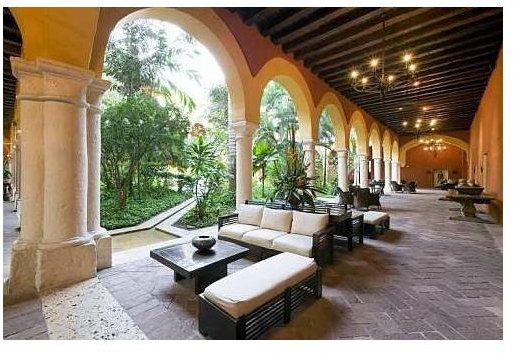 An elite line of luxury hotels, the re-inventers of French elegance have officially declared that they are switching solely to wind powered energy. All nine Sofitel US locations are the first chain to completely switch over to all wind power energy making them an EPA Green Power Partner. In addition to corporate green hotel policies, Sofitel also encourages each of their hotels to get involved at a grassroots level at each of their locations around the world. They even have an Earth Guest Day where they employees and guests come together to remember "that human beings are but fleeting guests on planet earth and must spend time looking after the planet." On this day each hotel plants trees, has organic lunches, and has environment clean-up projects.
Sources:
The Mom's Guide to Growing Your Family Green: Saving the Earth Begins at Home by Terra Wellington, Stonesong Press 2009.
Motel 6 – Accor Green Policy Statement
Great Wolf Lodge Green Seal Press Release
Element Hotels by Westin Hotels & Resorts Green Policy
Green Marriott – Spirit to Preserve
Kimpton Hotels & Restaurants Hybrid Car Program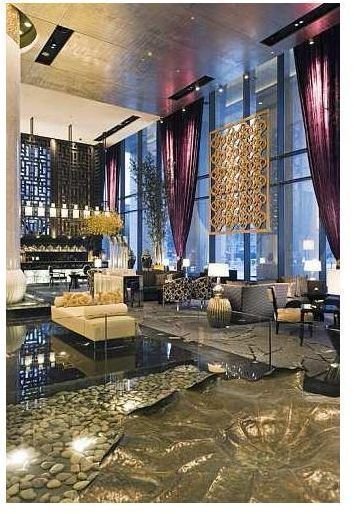 Sofitel Luxury Hotels EPA Green Power Partner News Release
Sofitel Earth Guest Day Press Release
Sofitel pictures courtesy of Sofitel Press Kit