Being green is easy once you learn what needs to change and find ways that work for you. A staycation is a vacation where you do not even have to leave your house. Once combined you get a green staycation that is friendly on your wallet and the environment!
Get out a piece of recycled paper, gather the family around and figure out what you want to do for a green camping trip. Sleep in tents or just in blankets on the ground? Have limited access to the house or lock the doors? Do you want to cook in the kitchen then bring the food outdoors to eat or will you be cooking in your "campsite".
For the sake of this article we are going to assume that every member voted on going all out, extreme camping in the back yard. While gathering items for your "trip" remember the house will be off limits once you have departed. This can easily be turned into a fun game to see who will not have to return to the house and can get their supplies in order the quickest.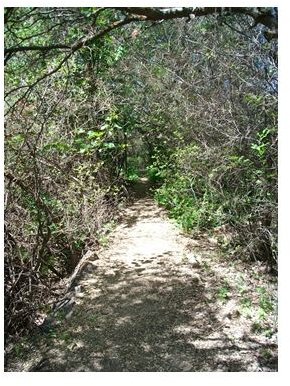 Cooking – If you do not already have some sort of a fire pit in your yard you can make one with rocks, cinder blocks old pans or what ever you are able to find that will not burn. Also do not take branches from your trees and bushes to burn. Instead use branches that you have cut down in the past and have not turned into mulch, or purchase some wood-like logs made from recycled materials.
Plan fun activities to do while on your green staycation: telling stories, singing songs, playing games, planting a tree, going on a nature treasure hunt* are all some great things to do that are guaranteed fun for everyone.
*The Nature Treasure Hunt – As you know it is not good for the environment to take pieces of nature, move rocks or create your own trails when partaking in nature. Whereas you cannot collect the items in your treasure hunt, you can give each person a piece of paper to write down what they found and where. To keep from wasting paper on your adventure you could have each family member go seek out an item they find interesting within one minute. When everyone comes back, each person takes turns explaining that they found through charades, poetry, a short story, acting or whatever suits your family or each members' strengths.
Be sure to include the whole family throughout the entire green staycation. A staycation is a perfect way to spend real quality time with the family – take advantage of that. Plus you can save money by purchasing camping gear at a second hand store or make tents out of blankets, tarps or scrap plywood.
Sources:
The Mom's Guide to Growing Your Family Green: Saving the Earth Begins at Home by Terra Wellington, Stonesong Press 2009.