Buying Bamboo Sheets & Towels To Green Your Home: Are Bamboo Bedspreads Comparable to Cotton?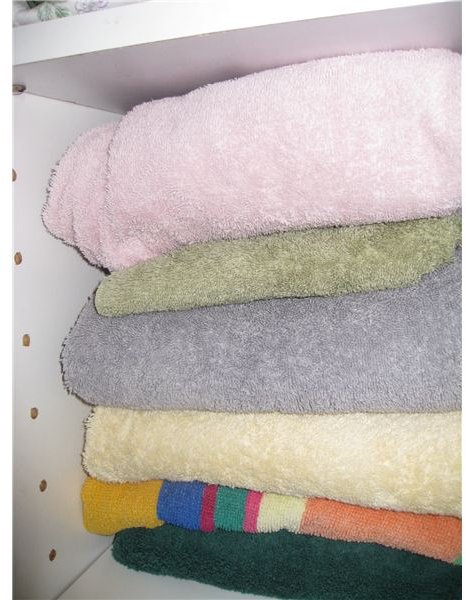 Towels
The trend to buy organic, sustainable goods now extends to linen – with towels and sheets made of bamboo growing in popularity. But, are bamboo sheets and bamboo towels – to borrow a phrase – cottony soft? And how easy is it to find these items?
Online, you can find plenty of products ranging in price from $99.99 for king size bamboo sheets from Bed Bath and Beyond to a $20 dollar bamboo bath towel from Lands End. Most companies that make them point out the benefits of buying bamboo sheets and towels: that bamboo is sustainable – grows quickly without pesticides; and in the case of Bed Bath and Beyond, that bamboo sheets are "natural, hypo-allergenic and bacteria resistant."
While many bamboo sheets and bamboo towels are just a click away, they're much harder to find at a store.
Bed Bath and Beyond will let you buy bamboo sheets and bamboo towels online, but at the store near me in suburban New York - the manager told me, they did not have either. He said they did have bamboo towels but had recently shipped them back. He wasn't sure why.
At a Macy's department store, one person gave me a strange look when I asked if there were any sheets or towels made out of bamboo. Another told me they didn't have bamboo towels, but did have bamboo sheets. She led me to a sheet set with a bamboo design on it. It was made of cotton.
Workers at the Nordstrom and Bloomingdales department stores said they did not have bamboo sheets or bamboo towels. The Whole Foods, which has some kitchen items, did not have bamboo towels.
Finally, at Pottery Barn, I had a little bit of luck. They told me they did not have bamboo sheets or bamboo towels. But they did have a bamboo throw. The mini-blanket was 50 by 70 inches and was on sale for $28.99. It was made of 86 percent rayon from bamboo and 14 percent cotton. The 'throw' was marked "dry clean only."
And, yes – it was cottony soft.