Hearts on Fire
Planning Valentine's Day can be challenging, especially when you want to impress your significant other and show them how much you love them. When you have a loved one in your life who lives an eco-friendly lifestyle, you can use this to create a day that has more meaning. So spread the love with these unique Valentines Day gift ideas that are sweet to the environment too.
Buy Organic Goods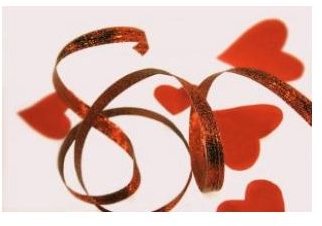 Champagne, roses and chocolate are traditional touches, but you can put an eco-friendly twist on them this year. Instead of purchasing the expensive champagne that had to travel a long distance to get to your store, opt for an organic sparkling wine processed at a local winery. Chocolate causes your brain to release serotonin, which can make you feel like you are falling in love, so it should be a key part of your Valentine's Day. Buy fair-trade organic chocolate and melt it in a fondue pot and serve with a variety of organic fruit (kiwi and chocolate is delicious). These alternatives will give you an opportunity to try new products that you might end up preferring over the others.
While it might be your instinct to lean toward a dozen roses, try to figure out what your significant other's favorite flower is. Regardless of what type of flower you choose, make sure that it has been grown without the use of pesticides. You can also surprise your loved one with an organic shrub or tree, which can be planted to enhance your yard.
Dine In
When you are trying to have a romantic dinner out, it doesn't always meet your expectations. Restaurants become busy and crowded and you might be one of those couples who are against public displays of affection. Dining in can give you the privacy and comfort to enjoy this special day. Cooking a meal and setting up a quiet, candle lit dinner can set the mood, and it shows how dedicated you are to making this day memorable. Simple finger foods made from natural and organic ingredients are delectable and can make the meal more passionate. Hummus and pita chips, stuffed grape leaves and stuffed mushrooms make tasty appetizers.
Loving Gifts
Cards, hearts or bears can be a cute Valentines Day present, but they are impractical and wasteful presents. Treat your loved one to a massage performed by you or do something else thoughtful for them like wash their car or cook them breakfast.
If you want to put out all the stops and wow the love of your life, eco-friendly jewelry can help you achieve this effect. Search for jewelry made from recycled metals and simulated gemstones.
Gifts can only say so much for you, which is why it's important to actively show that you care.
References Used
TreeHugger – Best of Inhabitat: Eco-friendly Valentine's Day Gifts: https://www.treehugger.com/files/2010/02/inhabitat-valentine.php
EcoFabulous – Eco-friendly Valentine's Day Gifts: