Twice Shy Clothing: Going Green Fashion Doesn't Have to Be Drab!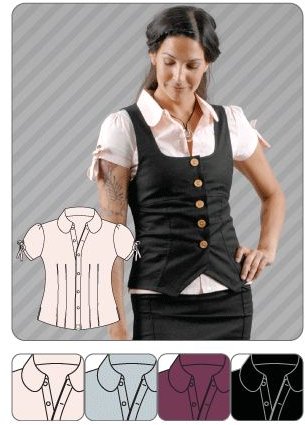 Twice Shy
Twice Shy.com is an organic eco-clothing shop whose motto is: organic fashion for sinners everywhere. The goal of Twice Shy is to prove that going green with your wardrobe doesn't mean you have to look like the stereotyped hippie. The creators, Jen McCormack and Micheal Ziff decided to create their own version of urban organic style while trying to find some cool and mainstream organically grown clothes. When they didn't find what they were looking for through what other designers were offering, they then created their own line ofeco-clothing to get the green community to embrace the ideal that sustainability can be sexy.
Women
The women's line of eco-fashion is made from 100% woven organic cotton. From shirts to skirts and hoodies, each piece is designed to be form fitting and stylish.
The women's fitted blouse is shown here in a variety of colors and accented with string tie bows at each sleeve. To view the entire women's collection visit their gallery at: Twice Shy Women.
Men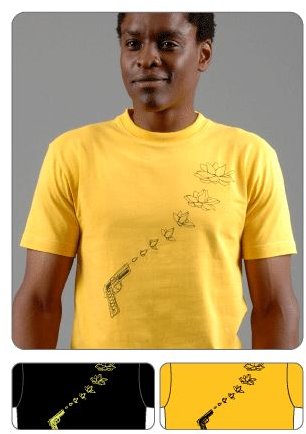 The men's line is no less sexy, with the graphic fitted tees in a variety of colors and designs. They also carry a hoodie, button up and long sleeve tee for the men all in 100% woven organic cotton.
The graphic tee designs range from the one you see here, with the gun shooting a line of lotus flowers to computers, freedom, gas and Buddha. You can view the entire men's collection through their gallery at: Twice Shy Men.
Children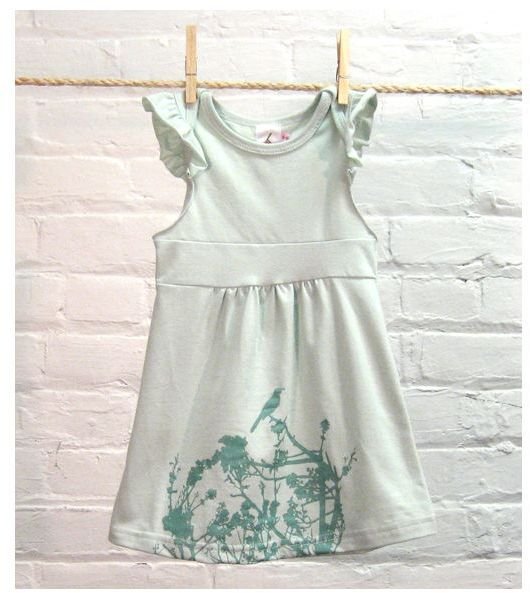 Now, in addition to the men's and women's lines the company has branched out into creating an organic line for the little ones called Fig - Organic Kids Fashion. The children's line is also created using 100% woven organic cotton in variouseco-clothing styles.
They have a selection of baby blankets, onsies and older girl's and boy's clothing. What you see here is their girl's baby doll dress that comes in four different pastel colors and ranges in size from 2 through 8 years old. To view the entire children's collection visit TwiceShy's sub site at: www.figkids.com.