Tips on Shopping for Green Christmas Gifts
During the holiday season, stores can become crowded and unbearable. Sometimes it becomes so frustrating one forgets why they came into the store. Eco-friendly shopping involves more thought, but it saves time, money, and energy if you learn how to shop more consciously. Friends, family, and loved ones appreciate gifts even more when they know you made an effort to give them something they can enjoy and actually use.
Be Like Santa and Use a List
Before running out to the stores and believing you will get ideas while walking down the aisles, think again. Avoid stepping into any store until you develop a list of all of the people needing a gift. Keep it on your cell phone, iPod, or personal digital assistant (PDA), so you don't have to use paper. Making a list of individuals to shop for can prevent wasting gas and going to the store a number of times. It's also beneficial to do some preliminary research online to get an idea of what types of gifts you want to purchase for each person.
Recycling Wrapping Supplies
Collect all of the bags and wrapping paper recycled from last year. Use these to wrap the new gifts. If you don't have bags, ribbon, bows, or paper, don't worry about it. Not many people care about how the gift is wrapped, so use newspaper, or nothing at all. If you must wrap gifts, use recycled wrapping paper. Collect newspaper and recycled wrapping paper every holiday so it can be recycled. If you're in a jam and need to wrap something last minute, use recycled aluminum foil or the comic section of the local newspaper.
What Green Gifts Should You Buy?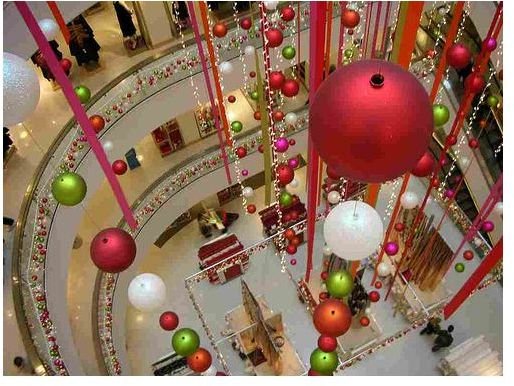 Not all of the people you are shopping for are going to live eco-friendly lifestyles. However, for the ones who do, consider green gifts like compost bins, recycling containers, biodegradable plastic bags, organic cotton clothing, and bags.
Image Credit:Flickr
For all of the rest of the people on the shopping list, think about their personality and what they enjoy doing. Gifts are meant to be thoughtful and considerate, so think of gifts to enhance the person's life.
Green Gifts for Pet Lovers
Taking care of pets is costly, so if you have a friend who is a pet lover, get them a gift certificate to a local pet store. Gift cards are great ideas, and there are companies like Earthworks that recycle gift cards when they are finished being used. Another option is to create a gift basket with different pet supplies such as food, treats, biodegradable bags, and so forth. For more information on giving green Christmas gifts, read Christmas Pet Toys Can Be Fun and Eco-friendly.
Green Christmas Gifts for Health Nuts
People who are health conscious appreciate gym memberships, yoga sets made from recycled material, or organic cotton exercise clothes. You can also create a gift basket for these people on your shopping list. Include oatmeal, tea, nuts, or fruit spreads. These indiviudals might also appreciate natural cleaning products or essential oils to help keep their home sanitary and aromatic.
Intellectuals Need Green Gifts
Eco-friendly gadgets like clocks that run on water instead of electricity will thrill your geeky friends. Or buy them a wireless reading device, e-book or a subscription to an online magazine.
Gift Ideas Hard Buy People
For significant others, pamper them by cooking Christmas dinner or treating them to a massage. Another option is to surprise them with an fun adventure like a ski trip or horse ride, but don't be quick to make travel plans far away since you can vacation in your own home too.
Say Green Christmas With Words
It's always difficult to express your feelings in a card that already expresses them better than you. Skip the card and take the opportunity to show your love when you give the gift. Friends, family members, or loved ones remember the caring words coming from your mouth, especially if you take the time to sit next to them and say what you feel.
A going green Christmas saves time and money in the long run, because you put more thought into the process. In addition, you help reduce gasoline consumption, decrease the amount of waste created during holidays. So take the green Christmas presents challenge and see how many practical gifts you can purchase for the ones you love.
References
Gift Ideas: https://www.gifts.com/
Buy Nothing Christmas 2009: https://www.buynothingchristmas.org/alternatives/