Scosche iPod Accessories
Scosche is one of the leading brands in iPod accessories, and they make everything from charging adapters to cases, plus a variety of cables and cradles. The purpose of all these iPod add-ons is to extend the functionality of your device while making it easier to use. Like most people who buy an iPod, you will want to accessorize it a little and Scosche is one of the most trusted brands out there. Here's a look at five of the best Scosche iPod accessories on the market today. All of the links go to the product page on Amazon.com.
Kickback T3 Case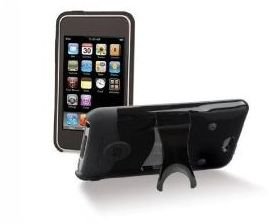 If you like to watch movies on your iPod Touch, you should seriously consider getting the Scosche Kickback T3 case. Not only is it a protective case that covers your iPod Touch and helps prevent damage, but it also features a flip-out leg on the back that lets you stand the Touch on its side. This makes it perfect to sit on a desk or any surface so you don't have to hold the Touch in your hand while you watch a video. When not in use, just click the leg back into place. It's a combination case and stand, and comes in a variety of colors to suit your tastes.
PassPORT Charging Adapter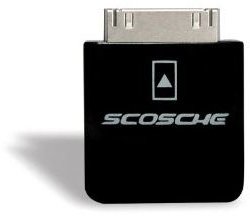 Many vehicles made in the past several years feature built-in iPod controls, but not all of them are compatible with every model of iPod and iPhone when it comes to charging. What this PassPORT Charging Adapter does is help to re-enable that function in case your iPod shows any charging errors while connected. Visit the Amazon.com page for a full listing of all the vehicles makes that are supported.
PassPORT USB Home Charging Adapter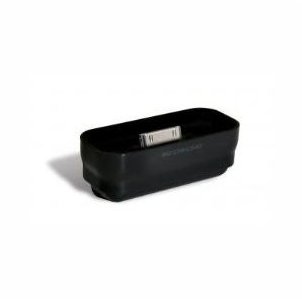 With so many different models of iPods and different models of accessories built for them, it's no surprise that users will occasionally run into some compatibility problems. The purpose of this PassPORT USB Home Charging Adapter is to provide a universal charging dock that will allow some model iPods and even the iPhone to charge in docking stations where they could not work before. It simply snaps into the base and then you connect to the docking station. The idea is to let you use your older accessory with the new iPod or iPhone.
TapSTICK for iPod Shuffle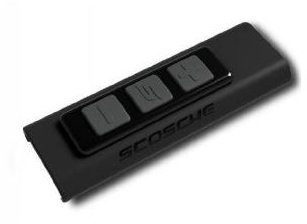 The 3G (third generation) iPod Shuffle used a weird design where they put the controls on the headphones instead of the body of the iPod. What this meant was that if your headphones went out, you had to buy expensive replacement ones with the controls instead of just a regular pair of earphones. What this Scosche TapSTICK does is adapts to the 3G Shuffle so that you can use any kind of headphones you want, and it puts the buttons on the case. The downside is that it doubles the size of the Shuffle, but it's still better than having to buy another pair of headphones.
Toyota Tacoma Dash Kit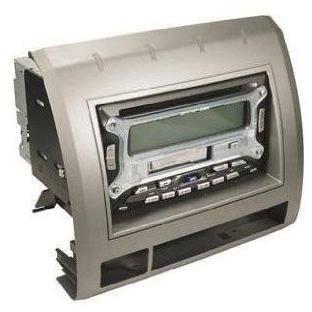 The last product on this list of the best Scosche iPod accessories is the Toyota Tacoma dash kit. When Toyota redesigned their Tacoma pickup truck in 2005, many people were not very satisfied with the factory installed stereo system. I used to own a 2005 Tacoma and wanted to change out the stereo, but it came molded with a giant silver plastic piece and not a lot of options were available for replacing it. When Scosche put out this Toyota Tacoma dash kit, Tacoma owners fell in love with it. Not only is the color matched to the truck's interior, but the styling also looks like the factory equipment. With this kit, you can install just about any kind of aftermarket stereo system you want.
For more information, be sure to check out my list of the top five best iPod accessories currently on the market.
(Image credits: All photos taken from the Amazon.com product listing page)