Skins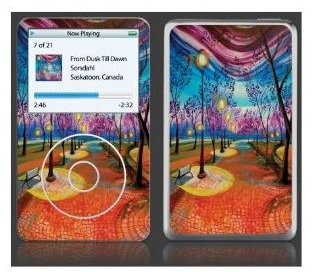 The iPod classic is the perfect size for a stick-on skin that shows your personality. Whether you're looking for a bubbly skin or a scroll design, chances are you'll find something in the neighborhood between cool and downright awesome.
Skins typically run around $15 each, depending on the brand and style.
Speakers
What better way to share your iPod music with your friends and family than with a brand new set of speakers? If you're tight on space,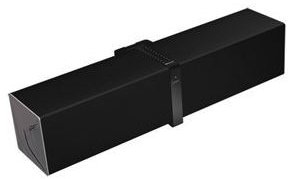 opt for mini speakers in neon colors. But if your electronics shelf has plenty of room to spare, go for the gold with Creative ZiiSound D5 Wireless Bluetooth speakers from Apple. These will set you back about $300 while the portable or mini kinds are far less expensive and typically cost between $20 and $40.
Earbuds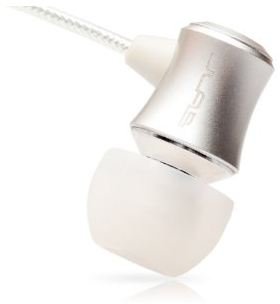 Everyone's ears are different, so don't expect the generic Apple earbuds to fit in yours like a glove. There's far too many earbud types to choose from, but for safety purposes, select a noise-isolating set that allow you to keep the volume low while blocking out most background noises.
JLab J3 JBuds are a great option, as they come with several earpiece sizes and isolate background noise.
Headphones
Since the takeover of earbuds, headphones have been highly underrated. But if you want that crisp studio sound that music was meant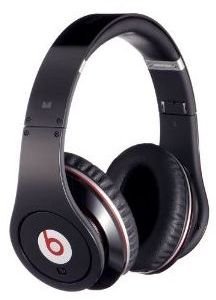 to sound like, choose a headphones variation of Apple iPod accessories.
Dr. Dre's "Beats" headphones are some of the most highly rated headphones, not only for DJ's but also for anyone with any scrap of good taste in music, as they provide a comfortable fit and crisp sound quality.
Docks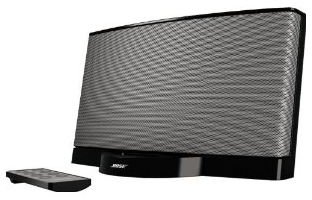 Choose carefully when selecting an iPod dock, as some crunch the audio and sound like junk. Select a dock from a quality brand, like the Bose SoundDock Series II. Even though it costs a whopping $300, it charges the iPod and comes with a remote control besides. Unlike other docks, it really is universal in that it can accommodate the iPod touch, iPhone and all iPods with click wheels.
Armbands
Don't rely on the flimsier iPod accessories to serve as an armband. Buy an actual armband that's meant for exercising with and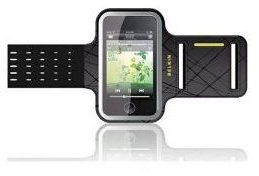 getting sweaty. Manufacturers like Belkin and Eforcity offer sturdy armbands with thick straps and durable material that won't rip or tear as you work out. These also double as portable carrying cases, if need be.
IPod armbands for smaller devices, like the iPod classic or iPod nano, are built with a flexible, breathable fabric with an adjustable band. Unlike the bigger device armbands, which have a plastic covering on top, the smaller devices don't need this plastic cover, which makes for easier readability.
Covers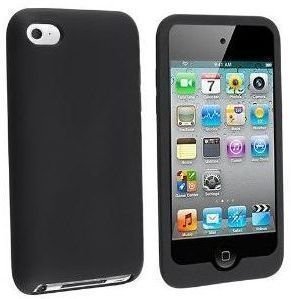 Both the iPod touch and iPhone need some type of protection during normal wear and tear. This is what the silicone cases are best used for. Not only do they protect the device from some scratches, it helps you grip onto the device instead of feeling like it's about to slip out of your hand.
Silicone cases do rip sometimes, so make sure you treat them with care and cautiously slide them in and out of your pockets or purse.
Screen Protectors
Screen protectors are hands-down among the best Apple iPod accessories. I couldn't imagine using an iPod touch or iPhone without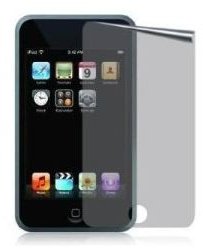 one. This keeps the screen protected from minor dings, fingernail scratches, zippers on backpacks and clothing and fingerprints. Plus, they're washable, so they last for months.
Screen protectors are great for helping you maintain the warranty on your device. Apple won't replace devices due to use-induced screen damage, and it's pretty impossible to replace a damaged screen, so with a small $2 investment in a screen protector, you can save a potential $275 purchasing a new device in the event of a break.
Chargers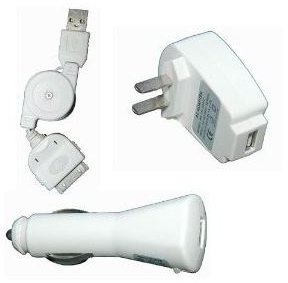 Don't settle for just a wall charger. Opt for an charger that adapts to the wall, your computer or your car. And best of all, it services all iPod types and provides you with a 30-pin backup USB cable. You can even leave your iPod plugged into the wall overnight to charge and not have to leave your computer running the whole time. Most charger packs also come with a wall adapter.
Carrying Cases
Carrying cases provide your iPod device with some of the best protection that these accessories can offer. Most of these cases are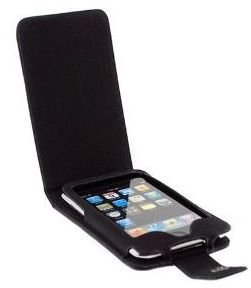 leather and built with a snap strap to keep it in place while providing quick access to your device. This is a great option if you're traveling and don't have a good way to protect your iPod. In some cases, you can fit the silicone cover inside, too, so you can take it out and keep it protected, too.
Not only do Apple iPod accessories have the potential to keep your music player well protected, they offer some extra fashion and an array of usability options. From armbands and screen protectors to docks and speakers, there's a perfect Apple iPod accessory for every occasion, whether it be a birthday, Valentine's Day or Christmas. And since most accessories are a one-size-fits-all for each generation of a device, you won't have to buy new every time you purchase an upgrade.
In many cases, the accessory will outlast your device, so choose carefully and pick one that you think you'll like for a long time. Of course, in some cases, the accessory is inexpensive enough in the first place – so you can buy two!