Touch Me
The touch screen is the essential development that makes the iPhone, and by extension our iPod Touch, the real step forward that it is. It is not only a screen that allows us to watch videos or other types of visual content, but also a controller that allows us interaction with features and apps in a very intimate way. Because we are so involved with it, there are a lot of different ways that it can be subject to damage, and you have to take real precautions to prevent this from happening or to fix it when it occurs. Here is a look at some of the iPod Touch screen problems that can happen, and how you can stop them from happening or fix them if they do.
A Dark iPod Touch Screen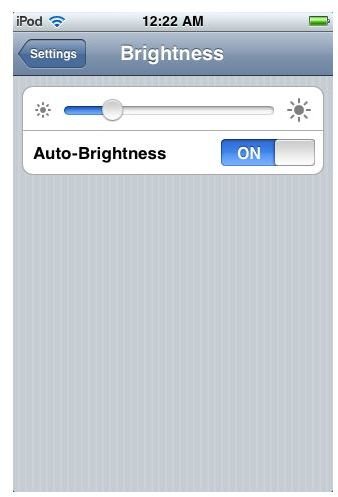 You may find that you have an iPod Touch with a dark screen, meaning that images are not as bright and vibrant as you would want them to be. This is usually a very easy to deal with iPod Touch screen problem as it has to do mostly with your iPod Touch Settings. Go into your Settings and then down to Brightness, which is in the second block down in between Sounds and Wallpaper. Here you have two options. The first is to just raise the overall brightness of your iPod Touch screen along a brightness bar. The next option is to keep Auto-Brightness on or off, which adjusts the level of brightness for the situation. If you just raise the level of the standard brightness and turn off Auto-Brightness you may find that your iPod Touch's dark screen will brighten up. It is important to note, however, that raising the brightness of your iPod Touch screen will drain your iPod Touch's battery life faster.
Unresponsive iPod Touch Screen
If your iPod Touch screen problem is that it is not being responsive you may have an even bigger issue. This can happen because dust and debris has collected inside your iPod, causing an overall problem. This is relatively easy to fix as you can take your iPod Touch to an Apple store and they can open it up, clean it, and return it to you. If your iPod Touch screen itself is the problem then this can actually be a much more expensive problem to repair and it may just warrant buying a new iPod Touch. To avoid this in general, you should try to clean out the open ports on your iPod Touch as often as possible with a microfiber brush and possibly canned air.
Protecting Your Screen
Two of the most common iPod Touch screen problems are scratched or broken touch screens. This is not really a problem you can just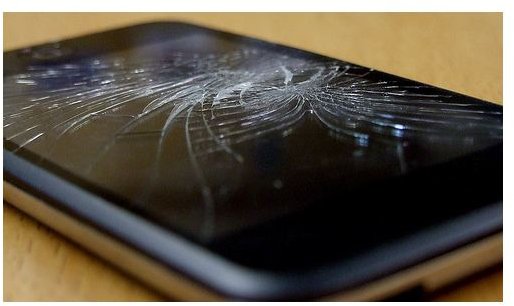 fix once it has happened, as you are going to simply need a new touch screen. The main line of defense against both of these is a good iPod Touch case with a screen protector. This is going to really cut down on the incidents of scratches, and in general will protect your iPod Touch from trauma that may crack the screen itself.