Best iPod MP3 Player for Tweens: Top 5 Options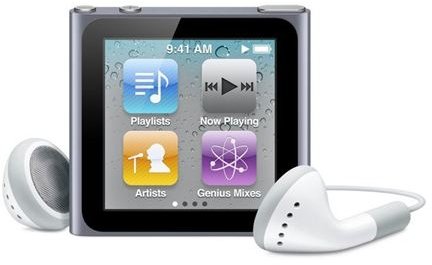 Do you have a growing tween at home? Is your tween after you about an iPod MP3 player for an upcoming birthday? Below is the list of 5 best iPod MP3 player for tweens you can consider before you empty your pocket.
1. iPod Nano
At manufacturer's suggested retail price (MSRP) of $149.99 for the 8-gigabyte iPod Nano, this tiny device is the best iPod MP3 player for tweens. With the classic Apple technology, the iPod Nano is only 1.48-inches high by 1.61-inches wide by 0.35-inches deep. The Nano has a 240-by-240 resolution touch screen and the ability to listen to FM radio. The size alone makes the Nano the best iPod MP3 player for tweens (ages 9 - 12 years old). Also available in 16 gigabytes (MSRP $179.00), the Nano is available in seven colors or aluminum finish. Weighing in at a mere 0.74 ounces, the iPod Nano allows the user to pause any FM radio transmission for up to 15 minutes, with the option of either playing from the time paused or catching up to the live broadcast. The Nano even has a voice-over function that speaks the name of the song to which you are listening. Check the model at Amazon.
2. Coby CL4254 2.8IN 4G Touchscreen VIDEOMP3 Player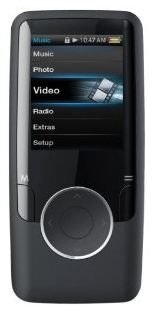 Available at Amazon for just under $50.00, the Coby CL4254 Video MP3 player offers a 2.8-inch touchscreen. It is rated as one of the best cheap touchscreen MP3 players on the market, and this device offers 4 GB of storage for music, photographs and videos. With a high-speed USB interface this MP3 player is compatible with almost every video and photograph format.
3. I-Sing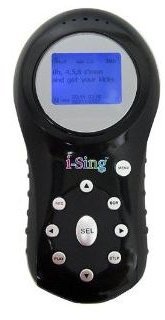 From Outrageous International Honk Kong, the I-Sing MP3 Recording Karaoke Player is available on Amazon, in both pink and black for $149.99. The pink model is perfect for the tween girl in your home. She can adjust the volume of the artist's voice and belt it out - while recording her own rendition for playback later! A fun, on-the-go Karaoke device, I-Sing could very well be you daughter's favorite gift ever. Included is Lyric Creation Software that allows for the lyrics of any song to be displayed on the device or on a computer screen.
4. Samsung P3 MP3 Player with Video Playback
If you are looking for MP3 players that you can record music from the radio, the Samsung P3 MP3 Player is definitely worth a look. With a WQVGA 480 pixel by 272-pixel touchscreen display, the P3 is available with 8 gigabytes for an MSRP of $125.00, or 16 GB for about $240.00. The ability to record songs from the radio and convert into MP3 format is overall a financial savings as song purchases can be greatly reduced. Check on Amazon for Samsung MP3 Player.
5. iPod Classic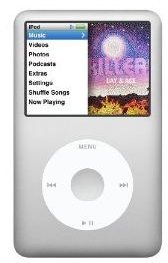 At a MSRP of $249.99, the iPod Classic is available in silver and black and has 160 gigabytes of storage. With such a large storage capacity, the iPod can hold up to 40,000 songs, 25,000 photos or up to 20 hours of video. Your tween will be able to play games specifically designed for the device and even watch television. While this device is a bit larger than some MP3 players, the sleek classic iPod lines and Apple's unmatched technology just may make this the best iPod MP3 player for tweens. You can buy the iPod on Amazon.
References
Amazon.com