5 Best MP3 Players to Work Out With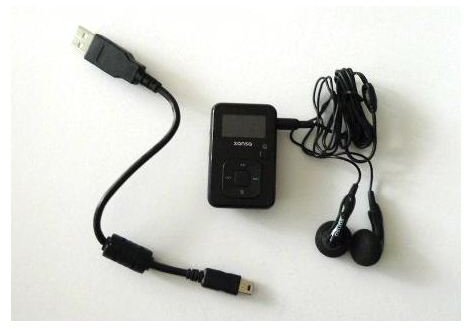 1. SanDisk Sansa Clip+ 4GB
Available for as little as $40.00, the Sansa Clip+ is valued as one of the best MP3 players to work out with. With a belt clip and estimated 15 hours of listening pleasure, the Sansa Clip+ weighs only 0.8 ounces. A tiny 1.4 by 0.6 by 2.2 inches, the device also has FM radio capabilities, and you can set 40 of your favorite radio stations. Strictly for music, the supported audio formats are MP3, WMA, FLAC, Audible and Ogg Vorbis. The Sansa Clip+ is compatible with both Windows and Mac Operating Systems. The MP3 Player is available on Amazon for $40.77.
2.iPod Shuffle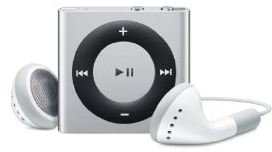 For the die-hard Apple-phile, the $44.00 iPod Shuffle is another of the best MP3 players to work out with and is perfect for the gym. At 0.8 ounces, the Shuffle is less than 2-inches square and provides up to 15 hours playtime of your favorite podcasts, music or audio books. Total storage of about 500 songs (2GB capacity) supports all Apple formats in addition to MP3, AIFF and WAV. Strictly an audio player with the classic iPod control pad, the Shuffle, excels as one of the cheap MP3 players. You can buy iPod Shuffle on Amazon.
3. Haier America Trainer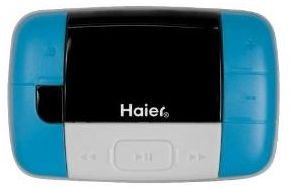 Specifically designed for athletes, the rugged, water resistant American Trainer is water resistant with a 2GB storage capacity (about 500 songs). The nearly $60.00 device is definitely one of the best MP3 players to work out with. Offering a built-in heart-rate monitor and pedometer, you can also track your calories burned as you work out. Check the device on Amazon.
4. Sony W Series Walkman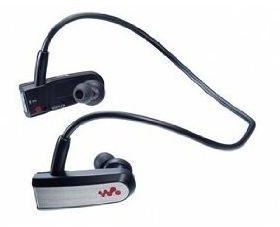 Even though the W-Series Walkman costs well above the average price of MP3 players, this device receives outstanding reviews. With all electronics housed in the earpieces, there are no headphone wires or device handling issues. Optional 3-minute quick-charge will give you 90 minutes of playtime, while a full charge can last up to 12 hours, putting in this category of the best MP3 players to work out with. The 2GB device is only compatible with PC Operating Systems. Amazon offers the player for $79.95.
5. Apple iPod Nano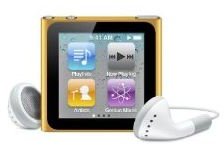 At a mere 0.7 ounces, the 6th generation iPod Nano measures 0.4-inches by 1.6-inches square. With 8GB storage and about 24 hours battery life (fully charged), the Nano is available in six colors for about $140.00. Not a cheap touch screen MP3 player, the Nano is the smallest touch screen on the market. The Nano is compatible with both PC and Mac Operating Systems. It supports AAC, Protected AAC (iTunes), MP3, Apple Lossless, WAV and AIFF audio formats, and that is what makes this one of the best MP3 players to work out with. Nano is available on Amazon.
References
Amazon.com