5 Best MP3 Player with Camera Feature Launched in 2011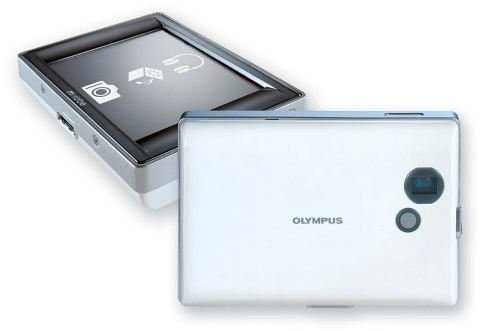 Olympus MR 500i
While the MR 500i is heavier than most MP3 players are, the photographic capabilities outshine the competitors, placing it as the best mp3 player with camera feature. With internal memory of 20GB, this Olympus mp3 player is specifically designed for the Windows Operating System (2000 and XP). Storage for approximately 20,000 photos and 5,000 songs, the MR 500i comes equipped with a remote control. At 7.4 ounces, the camera can be set to 1260-pixels by 960-pixels or 640-pixels by 480-pixels. Photos can also be printed directly from a Pict-bridge enabled printer via the supplied USB cable. With the ability to listen to both mp3 and WMA formatted music, Olympus MR 500i is available on Amazon for $180.
Apple iPod Touch 32 GB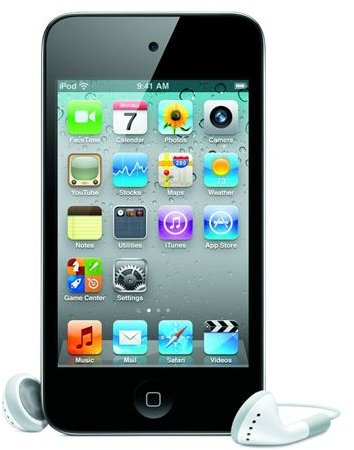 As the market leader, Apple's 4th generation iPod Touch cannot compete with the price of mp3 players from low-end manufacturers. The biggest complaint is that the iPod does not take still photos. The device captures video, and the individual frames can be converted to still capture at a maximum resolution of 960 x 720 pixels. While the sound and app capability is outstanding, the iPod Touch may be considered as the best mp3 player with camera and is still among the top sellers. You can buy Apple iPod Touch 8GB for $210.99 from Amazon.
Visual Land V-Touch 4 GB MP3/MP4/Camera 2.8-Inch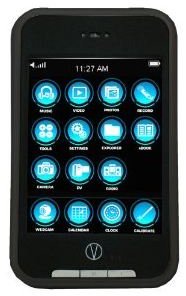 Available for under $80.00, the Visual Land V-Touch mp3 player comes equipped with a 2-megapixel camera. As the best quality, cheap touchscreen mp3 players, the V-Touch weighs in at 8 ounces and has a 2.8-inch touch screen. With the ability to listen to mp3, WMA, WAV and AAC audio formats, this player features external speakers in addition to headphone capability and that puts it in the best mp3 player with camera feature category. The Land V-Touch can be used as a web-cam when tethered to a computer via supplied USB cord. Check the device on Amazon.
Bear Motion 4GB Mp3 Multi Media Player with 2.0 MP Camera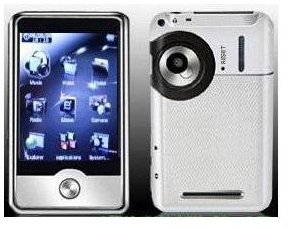 At under $50.00, the Bear Motion device (OEM Pro Ebiz, LLC), mp3 player meets most needs, especially for cheap MP3 players. As amazing as it seems, the Bear Motion 4GB Mp3 Multi Media Player has an integrated 2.0 MP camera. It has the ability to play videos directly from YouTube without conversion and to display e-books. The Bear Motion player weighs less than 8 ounces, and supports multiple audio and video formats as well as JPEG and GIF photographs. It can truly be rated among the best mp3 player with camera feature. Get the MP3 on Amazon.
Ematic 4GB Video MP3 Player with 5mp Digital Video Camera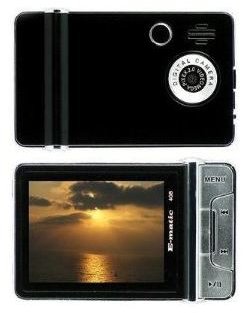 Available for under $45.00, the Ematic device boasts a 5-megapixel digital video camera and compatibility with both PC and Mac Operating Platforms. With 4 GB storage capacity, the device can store up to 1,150 songs or 3,500 photos. Able to provide 8 hours of music or 4 hours of video playback on a fully charged battery, the Ematic, by XO Vision, only weighs 8 ounces. Unable to take still photographs, the still capture images from the digital camera provide a decent image, putting in the top 5 of best mp3 player with camera feature. Buy the MP3 player from Amazon.
References
Amazon.com