Coby MP3 players are among the sleekest devices out there that offers superb multimedia playback capabilities. In these Coby MP3 player reviews, we see a range of MP3 players that Coby offers from extremely compact audio players to sleek and sexy multimedia touchscreen players.
Coby Micro MP3 Player with LCD and FM Radio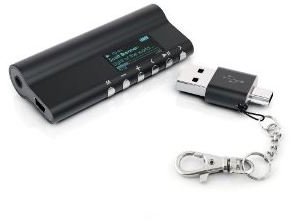 This very compact MP3 player, 1.23×2.60×0.54 inches in size, provides an extremely portable way for you to get your music from your MP3 and WMA files and the FM radio as well, thanks to its FM tuner. It has a small LCD display with a backlight that provides a high contrast way for you to view what song you are playing or what FM station you are listening to. MP3 files can be placed in this player via USB connection in a fast manner. It comes with a detachable USB adaptor with a hook that lets you secure it if you decide to carry it around with the MP3 player itself. It runs on one AAA battery and it has a playback time of 8 hours, which is a lot of time for listening to music.
Price: $22.99
Coby 2.4-inch Video MP3 Player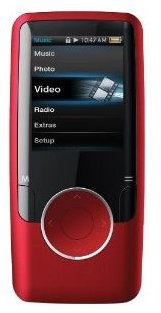 This MP3 player supports the audio formats MP3, WMA and OGG, giving you a wide selection of possible file types to be played. If listening to music is not the only thing you like doing with your portable device, you can also play videos using this same device because it also supports video playback of file formats MPG, VOB, MP4, FLV, WMV and AVI. You can view videos through its 2.4-inch full color LCD screen with a screen resolution of 240×320. There is also a built-in FM tuner so listening to the radio is also a possibility with this device. It runs on a rechargeable lithium battery that can give you 12 hours of playback time. You can transfer files via high-speed USB connection, thanks to its USB 2.0 support. This player is available in red, black and blue.
Price: $23.80
Coby Ultimate 2.4-inch Touchpad Video MP3 Player with Speaker and Camera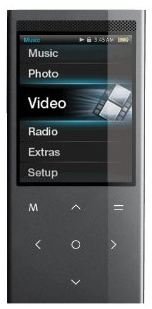 This slim and lightweight MP3 player is a heavyweight in the features department. Aside from MP3 and FM playback, it also has support for video playback and image viewing, which is a great complement to its built-in 0.3 megapixel camera. Images and videos can be viewed through the 2.4-inch color LCD touchpad display. All of these features can be best experienced when you have a lot of content and storage space, which is exactly what this device offers via its 16GB storage capacity. Getting all those audio, video and image files into the device is easy with high-speed USB synching. The "Ultimate" part of its name is definitely earned with this range of features, all packed in a compact body.
Price: $49.96
Coby 2.8-inch Widescreen Video MP3 Player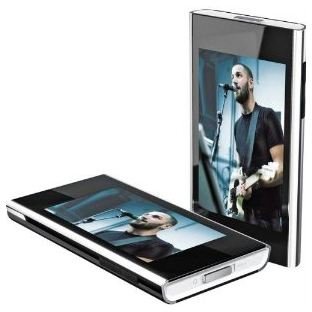 Although this device is an MP3 player, its emphasis is on video playback. Specifically, it focuses on widescreen video playback, which looks great on its 2.8-inch widescreen touchpad LCD display. Its ability to display sharp and beautiful video on its 2.8-inch screen is complemented by support for audio playback, image viewing and FM radio. In addition to music playback, it also has the ability to display song information and lyrics on its screen, which is perfect for people who love this kind of detail that comes with their music. It runs on a rechargeable lithium battery.
Price: $77.94
Coby 3-inch Touchscreen Video MP3 Player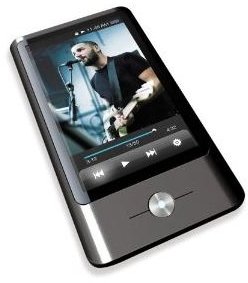 Rounding out these Coby MP3 player reviews is this beautiful 3-inch touchscreen device that supports audio and video playback. This player offers the best visual experience as well as multimedia capabilities, thanks to its large 3-inch LCD touchscreen. It has an auto-orientation detection feature that makes it possible for you to view videos in portrait or landscape orientation. Like all of Coby's MP3 players, an FM tuner is included together with support for image viewing.
Price: $100.54
References:
https://www.cobyusa.com/?p=prod&prod_num_id=422&pcat_id=1001
https://www.cobyusa.com/?p=prod&prod_num_id=427&pcat_id=1001
https://www.cobyusa.com/?p=prod&prod_num_id=10520&pcat_id=1001
https://www.cobyusa.com/?p=prod&prod_num_id=354&pcat_id=1001
https://www.cobyusa.com/?p=prod&prod_num_id=429&pcat_id=1001
Photo Courtesy of Amazon.com