The World's Largest LED TV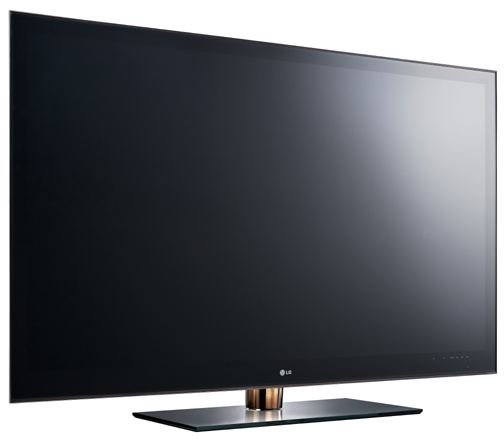 The Consumer Electronics Show (CES) held in Las Vegas held from January 6 to 9, 2011 saw the unveiling of LG's latest innovation in LED TV technology. The LG LZ9700 72" 3D LED TV is being described as the world's largest full LED-backlit LCD 3D TV. This LG LZ9700 review talks about this latest milestone in LED TV technologies from the South Korea based LG Group. It is a "Full LED-backlit TV" which indicates that it has a full panel of LEDs behind the screen, which delivers direct backlight configuration, and not edge backlighting. The company is aiming to introduce this product in the world market by March, 2011.
Photo Credit: LG.com
LZ9700 Review of Advanced Technical Features (5 out of 5)
The product's highlight is its 72-inch diagonal wide screen display. Another key highlight is the THX certification it has received and the advanced TruMotion 400Hz technology. Due to the innovative Full LED technology, the LZ9700 is designed to provide viewers with life-size action combined with very sharp picture quality in both 2-D and 3-D. The TruMotion technology ensures that viewers have a comfortable 3D immersive viewing experience and very smooth images even for super-fast action scenes.
The other high-tech features include Micro Pixel Control, which allows the TV to manage local dimming. It has other embedded features such as DLNA, Media Link and USB. The remote control is Magic Motion for advanced and convenient control. Viewing is ideal from virtually any angle in the room because of the full LED back-lit panel.
Smart TV Functions of LZ9700 (4 out of 5)
LZ9700 is a state of the art 3D TV which include's LG's Smart TV functions. It features an elegant and user-friendly home dashboard that can be used to receive premium TV content from world class content providers, both globally as well as locally. The TV provides access to LG's broad range of TV applications, which includes everything from interactive games to education classes. The intuitive Magic Motion remote control ensures that its various Smart TV functions are easy to find and manage.
Due to the extra large size combined with a Full LED screen, the picture is going to be more expansive than ever before. The TV is designed to deliver exceptionally superior picture quality and viewing experience with detailed imagery that is as big, or even larger, than real life.
Value for Money (4 out of 5)
LZ9700 is designed for customers who have a comfortably large living room area where this television can be placed. The company has not provided any indications on its initial launch price, but one may expect it to be a relatively costly product considering its size, and features such as Full LED and 3D technology. For customers who want the ultimate high definition TV viewing, this product appears to be worth the investment, and it will continue to deliver great viewing pleasure for years to come.