Top 50 Inch TVs: Buying a Large Format LCD TV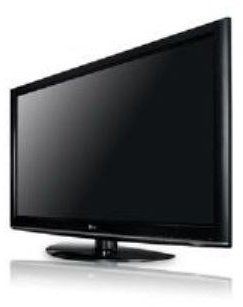 Looking for a 50" LCD TV?
Few things in life have the same effect as a great big flat screen high definition television – and they don't come an awful lot better than 50".
The centerpiece of any home theater is the TV – so when you're looking for a big screen LCD TV it's important to make sure you're buying the right device for your setup.
Curiously, the 50" LCD TVs market is a limited one, with many manufacturers opting for 47", 48" or 52". With models from Sony, LG and Samsung, this buyer's guide takes a look at three of the best flat screen displays in this category of TV, covering price, dimensions and weight, picture definition and features.
LG 50PS 50" LCD TV
If you're looking for an exact screen size of 50 inches (measured diagonally from corner to corner) then the LG 50PS series of widescreen LCD TVs is a HD Ready device designed to display HDTV programmes in full 1920 x 1080p resolution, bringing a detailed picture into your living room or home theater.
With considerable picture quality, the LG 50PS series of LCD TVs perform better under certain conditions than some true HD devices – and with a high contrast ratio, a macro-level brightness control and built in surround sound it is a fully featured home theater centerpiece with a range of inputs and outputs including 3x HDMI, 2x SCART, USB, S-Video, VGA and much more.
Available for around $1000 (£640 in the UK for models with integrated digital tuners), the LG 50PS is a great choice - find out more from www.cclonline.com.
Sony KDL52X2000 LCD TV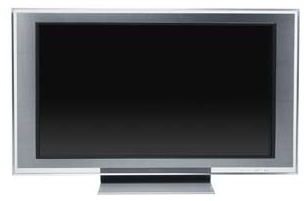 Sony's KDL series of TVs features a 52" high definition LCD TV which possesses the picture quality you would expect from one of the world's leading electrical goods manufacturers.
Featuring the Bravia EX processing engine – designed to reduce blur and particularly useful when watching sports and movies – and 3 HDMI ports, the KDL series of high definition LCD TVs features Sony's Live Color Creation software. Viewed on the outstanding 52" screen, the color reproduction is outstanding.
You can purchase one of the best TVs in its class for $2500 (£1400)
Samsung LN52 52" LED LCD TV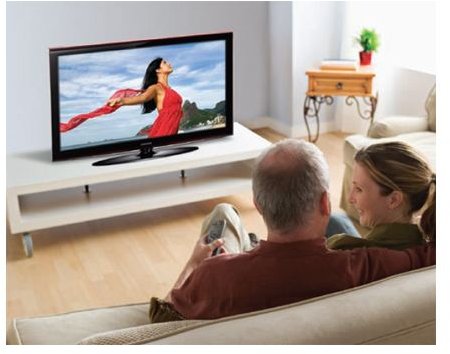 From Samsung comes the LN52 series LCD TV with a huge 52 inch display, full HD at 1080p resolution and a 100HZ processor.
The Samsung model also features LED LCD TV – LEDs are the latest back-lighting technology, enabling the TV to realistically represent darkness and blacks. A layer of LEDs behind the LCD screen are adjusted in brightness depending on the amount of light required to light the screen, reducing bleeding and improving picture quality considerably.
You can pickup a Samsung LN52 series TV for around $1700 (£1300) from Amazon.com.