Bigger is Better
You're not a believer in the size isn't everything argument then? Before you take the plunge and buy a 60 inch LCD TV let us show you some of the top contenders for your cash. There aren't a huge number of sets in this size category because, to be honest, they'd look out of place in a normal sized room. If you've got the space and you want an awesome TV experience then 60 inches will certainly deliver satisfaction.
Sharp AQUOS LC60E77UN LCD HDTV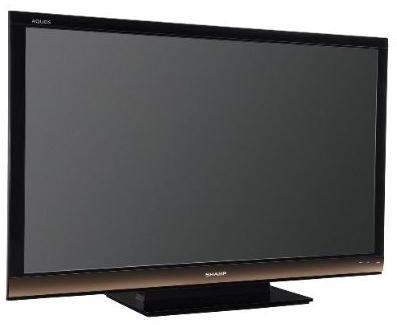 The first model on our list is this 60 inch full HD 1080p beauty from Sharp. It is part of their AQUOS range and as befits the stature it has a gold bezel to provide a splash of regal color. The TV runs at 120 Hz for smooth action ideal for sports or gaming. They proclaim it is a 10 bit AVS Superlucent LCD panel when in effect they are saying the picture is really good with a high contrast ratio, a 4 millisecond response time and a fairly wide viewing angle of 176 degrees horizontally and vertically. There are built in TV tuners, bottom mounted speakers and the set offers good deep black levels. It has 4 HDMI ports, can be hooked up to a PC and it has a couple of component video inputs as well. You can order this for just over $2,000 at Amazon.
Sony KDF60XBR950 LCD Projection TV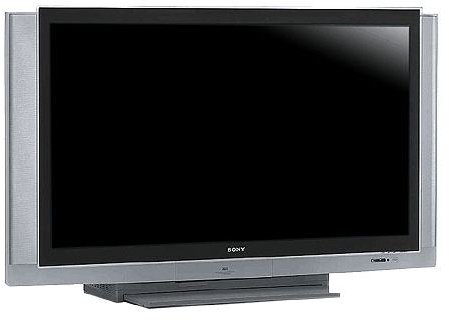 Next up is this awesome 60 inch rear projection LCD from Sony. They make great TVs whether you want a more modest 40 inches like the Sony KDL-40W5500 or a beast like this, Sony will not let you down in the quality department. This is quite an old set though and to be honest you'll be hard pushed to find a lot of new 60 inch LCD HDTVs. This one offers a resolution of 720p and it has a built in HDTV tuner and a host of other slightly odd features. There's the twin view multi-image driver so you can watch two shows at once and a 30 watt built in speaker system which supports TruSurround and Virtual Dolby. It lacks HDMI ports but it does have DVI along with loads of Component, S-Video, Composite and audio ports. At around $4,500 this is a costly TV and there are much better options if you are going to spend that kind of money.
Sony BRAVIA KDL65W5100 LCD HDTV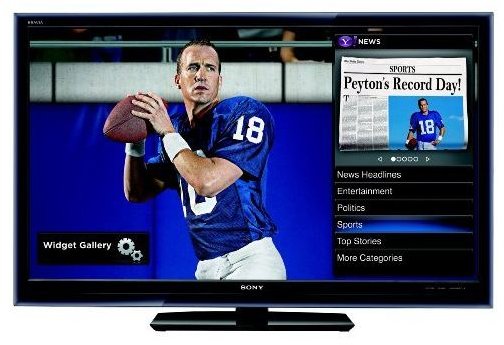 The problem is they simply don't make TVs at 60 inches. You shouldn't really buy the TV above this unless you are looking to save by buying second hand and getting an old set for cheap. Forget about 60 inches if you really want a big LCD TV with all the latest features then get the Sony BRAVIA KDL65W5100. This beauty is 65 inches, it supports full 1080p, runs at 120 Hz and offers video on demand via the internet. You can also hook up devices via USB and use the TV to run movie or music files or view photos. If I was looking to buy a really big TV this would be the one I'd get. It costs $4,439 though.
If you don't want to spend too much but still want the latest features try dropping down to 52 inches, that's still a decent sized TV and you'll get a lot more bang for your buck.