The Plunge
Now that Blu-Ray has won the format war, more families will be looking to make the upgrade to Blu-Ray technology. Of course, any such upgrade brings the accompanying question – how much will it cost? Given Blu-Ray's status as newer technology, one might expect it to be very expensive. In truth, grabbing a Blu-Ray player is probably a lot less expensive then thought.
Sub-$100 Blu-Ray Players?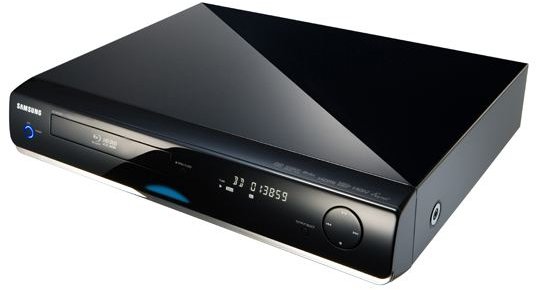 Many home theater websites were happily predicting that sub-$100 dollar Blu-Ray players would be arriving on store shelves for Black Friday sales. Not everyone was convinced that those predictions would come true, but it turns out that they were in fact too conservative. Sub $100 dollar Blu-Ray players are already here. Wal-Mart has lowered the price of their Magnavox Blu-Ray player to a mere $98 dollars. This does not appear to be a sale price, either.
The prices of other Blu-Ray players are not far behind. Best Buy's house brand Insignia offers a Blu-Ray player for $169.99, and there are several players on Amazon.com which are in the price range of $150 and $200 dollars. It should be noted that none of these players offers more advanced options available on more expensive models, but they do what they're supposed to do – display Blu-Ray images at 1080p.
More Expensive Players
Those who prefer to spend more on a higher-quality product will find that the price gap between the lower and higher quality Blu-Ray players is currently quite high. While the budget players are now selling for under the hundred-dollar mark, more robust products are often $300 or more. Considering that they are ultimately playing the same format, what justifies the three-fold price increase?
That depends on the model. Sony has been marketing its Blu-Ray players as offering special capability with their Bravia HDTVs, supposedly creating a more seamless home theater experience. Another common feature of more expensive players is the BD-Live feature. BD-Live allows a Blu-Ray player to access special web-based content available with Blu-Ray movies. There are also some players that allow integration with Netflix for streaming of Netflix movies to an HDTV.
Only the Beginning
With Wal-Mart now offering a Blu-Ray player for under $100 dollars, one has to wonder just what Blu-Ray player prices are going to look like by the time the holidays roll around. It is hard not to jump on the Magnavox deal, but this is likely only the first shot in a coming price war. Those who are looking at more expensive models should probably wait to see where prices are heading, as the companies making the more expensive models will simply have no choice but to cut the price to be more competitive with the budget Blu-Ray player market.