Blu-Ray burning software for the Mac is a thin market. Most of the software we've found is not exclusive to the Mac and is usually for multi-platform operation. However, there are two excellent and popular Blu-Ray burning software applications for Mac users that offer all you could need – Roxio Toast 10 Titanium, which is from the popular company who gave us Roxio DVD Creator, and Express Burn Plus. Roxio Toast 10 runs on Mac OS X only, while Express Burn Plus runs on both the Windows and Mac Platforms.
Roxio Toast 10 Titanium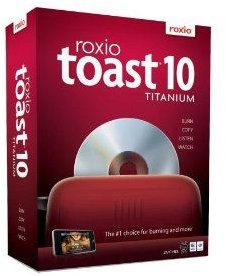 Roxio Toast 10 Titanium works exclusively on Mac the OS X and supports CD, DVD or Blu-ray disc burning. A very clean application, with an excellent interface design, it could also be the easiest and fastest way to burn your music, videos, photos, and data files onto a Blu-ray disc. It automatically catalogs your disc as you burn, saves photo thumbnails on your computer, and lets you preview the contents of your discs and find any file or photo even if your Blu-ray disc is not in the drive.
Roxio 10 also allows you to create a hybrid disc with content unique to your Mac, and this even includes custom icons, background images and Blu-ray discs that "autorun" on your Mac. Other features of Roxio Toast 10 Titanium include smart folder synchronization, a useful media browser, AVCHD archiving, drag, drop and burn interfacing, and 20 stunning Blu-ray disc menu styles.
Express Burn Plus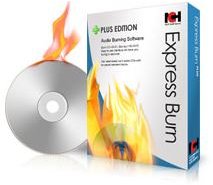 Unlike Roxio 10 Toast Titanium, Express Burn Plus works for both Windows and Mac environments. It allows you to record discs quickly and easily through a drag and drop interface. The software also converts files, if conversion is required, and does so expediently. In fact, Express Burn is among the fastest CD, DVD, and Blu-ray writing software on the market.
Featuring an easy-to-use interface, Express Burn Plus features multi-session recording, command line operation for automating and integrating with other software, multi-level folders and long file name creation. It produces ISO compliant Blu-ray discs and allows burning up to 25GB+ onto a Blu-ray disc. Express Burn Plus requires Mac OS X 10.2 or later, and of course a BD-ROM drive that supports recording. Express Burn Plus also allows you to capture tags and add streaming music tracks to your iTunes library.