What Is The Best Fishfinder for Saltwater Fishing? Catch Fish With This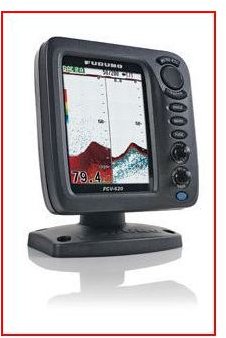 Fishing The Big Blue
So what's the best fishfinder for saltwater? Since fishing also teaches patience, I'll cover that in a minute. But bear in mind that just as anglers have different ideas and opinions about the best tackle, gear, and even the best time to fish; they will vary in opinion about which fishfinder is the tops as well. Some folks want all the bells and whistles while others might like compact, workhorse simplicity. Therefore I'll present three superior models here for your consideration based upon your preferences. Fisherman and women tend to be loyal to the brands and products that have worked well for them even to the point of being superstitious. Frankly it's hard not to be when you are dealing with slippery creatures that you will never see unless everything has essentially gone right for you.
It's always a good idea to have a Personal Locator Beacon on board for emergencies especially if you're way off shore fishing for something like tuna. PLBs need to have both a strong broadcasting mechanism and pin point accuracy as far as their location tracked by satellites derived for this purpose. In my ACR ResQFix 406 Personal Locator Beacon (PLB) with GPS – 2897 Review, I recommend this model for smaller crafts because it fits those criteria, its compact, rugged, and most importantly has worked and saved lives once activated.
You might want to read up on some helpful background information on the GPS/Fishfinding technology presented at Best GPS Devices for Fishing. Read about how GPS mapping, fishfinding, and sonar capabilities all rolled in one, give anglers an advantage. Different types are better for the given reasons in that article.
Furuno FCV 620 Color 5.6 in. FishFinder
Certainly one of the best models would be the Furuno FCV 620 Color 5.6 in. FishFinder. Furuno has been a trusted named for marine navigational aids and this fishfinder is a stellar option. This model will cost you around $1000 on Amazon.com and features a dual frequency (needed for deep water) and a gorgeous 5.6" LCD that displays up to 64 colors. What's really nice about this particular models is the Digital Signal Processing Filter which makes it easier to distinguish between pesky baitfish and your game fish on a clearer picture. Fish in deep, murky water and it will still find your fish and detect the bottom.
Lowrance HDS-5 Base Multifunction Fishfinder/Chartplotter w/o Transducer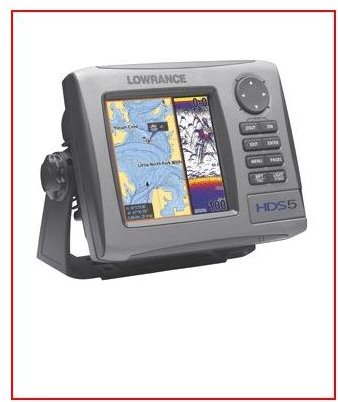 Lowrance HDS-5 Base Multifunction Fishfinder/Chartplotter w/o Transducer offers a 120 degree view of the fish and structure your vessel encounters on a really bright and readable screen. The user interface is intuitive and uncomplicated. Having the chart plotter too is nice which gives you the ability to set the waypoints on your favorite fishing holes on the fantastically detailed maps which scroll with your movement. This new broadband technology is great at identifying structure underwater and you know that's where the fish are usually hiding out and feeding. Anglers report back that it works in all weather and all water conditions making it a solid system with the ability to zoom in even. Check it out at pricing out at $740 on Amazon.com.
Hummingbird® 383: DualBeam PLUS™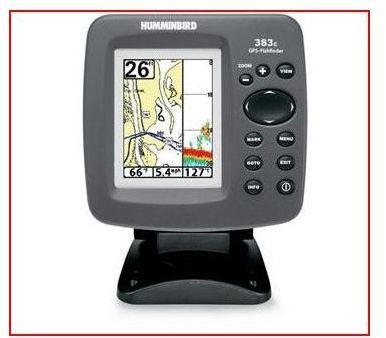 Hummingbird has many outstanding fishfinders but the 383: DualBeam PLUS™ is a very popular model for fishing enthusiasts who want a compact device that still functions with superior performance. The dual beam sonar demystifies the depths with mapping capabilities that appear in high resolution and bright colors on the 3 1/2 inch screen. This is considerably cheaper which is also a reason I included it here because it's still loaded with features and you can use it in freshwater too.
With that you have some outstanding options but you know your own preferences, the type of waters you like to fish, and the particular species that brings you back out there again. So do your homework and make the choice that will best suit your needs. These are top of the line models, you can find cheaper scaled down models for less. I wish you the best of luck to you on your next fishing expedition no matter where you are on this big blue world.