Cheap GPS for Motorcycle: Here Are Your Options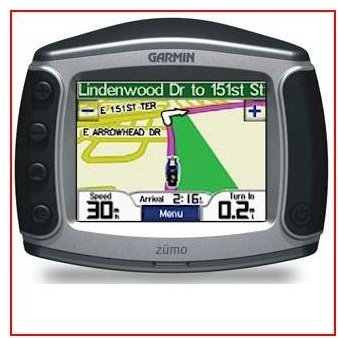 Along For the Ride: A Cheap GPS for Motorcycle Riders
First, you should consider what criteria and features make for an ideal GPS device to attach to your motorcycle. The device has to be able to withstand a serious amount of rumbling and rambling while exposed to all that Mother Nature can hurl at it out on the open road. Besides being as rugged as your ride, there is a great list of other considerations to think about before you purchase one outlined in GPS for Motorcycles: A New Age of Navigation touching upon (among other things) the fact that you'll want one with a really good antiglare screen and batteries that aren't difficult to get to and replace depending upon where and how you fasten it to the bike.
While we're on the subject of how the GPS device is fastened to the bike, The Best GPS Mounts for Motorcycles is a must read especially when considering a cheaper GPS model. That is because in order for your device to withstand exposure and be an effective means of navigation that you can easily navigate and manipulate while you're operating a two wheeled vehicle with one hand (I'm not advocating that). Questions such as are you going to want to remove the device when you're not riding or have it locked in permanently need to be answered by you. Read up on mounts because they don't always come with the GPS and your device will be useless if it's not mounted properly.
One last bit of valuable information that will give you an idea about how much the top of the line GPS devices would set you back which you can contrast with a cheap GPS for motorcycle that I highlight and guide you to below. You'll find this information by reading Garmin Zumo 660 GPS for Motorcycles Review. This model is designed specifically for motorcycles and its features and functions are top of the line but it will set you back between $600 and $800.
Sound Options for a Cheap GPS for Motorcycle Navigation
Garmin Zumo 550, 220, and Quest
The Garmin Zumo 550 is also designed for motorcycles and you can shop around to find some bargain prices for it. It's got a touch screen and built in maps. Although not specifically designed for a motorcycle, the Garmin Quest GPS has worked well for some riders and it's cheaper than the Zumo series. Visit price comparison sites like Next Tag to see what bargains might be available for these options.
TomTom Rider Models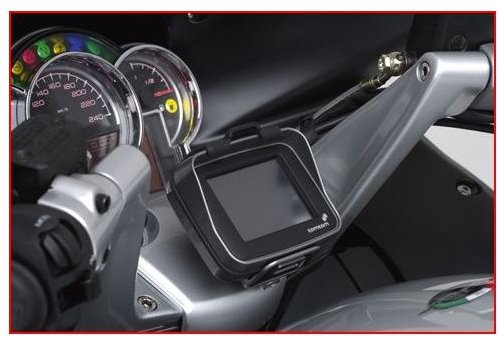 The TomTom XL 340 S is about the cheapest model you'll find pricing out in the $100 - $200 range. It's got a touch screen and some decent features but the 4.3 inch screen is kind of big for a motorcycle. Check out what Amazon.com has available for the TomTom Rider 3.5 Inch Portable GPS Motorcycle Navigator. You'll find all the specifications and a good deal of customer reviews about this model which is designed with the motorcycle in mind. And keep in mind that for a lot of these models are constantly evolving so if you shop for the older/discontinued models, you'll get a better price.
Other Alternatives
For bargain hunters out there among you; there are sites that keep an eye on the best deals, closeouts, clearances, and even offer used and refurbished models that customers tend to be very pleased with. One such option would be at a site called GETFEETWET navigation where all manner of GPS navigation units for sale are consolidated for convenience sake.
And interestingly enough, the folks at Navigadget.com have figured out a way to utilize a PDA as a cheap alternative to a GPS. If you have a PDA check out what they have to say about this do-it-yourself gadget conversion operation. With that, you are now armed with some valuable information to make the best decision possible to suit the needs of you and your motorcycle.