Omnitech GPS - The Good and Bad of the 16878 and CE00686A Portable GPS Devices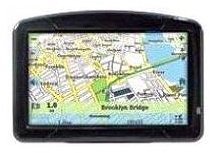 About the Omnitech GPS Model 16878 and CE00686A
The Omnitech 16878 and CE00686A are both inexpensive Staples brand portable GPS devices designed for basic navigation. The 16878 was originally released December 2007. The CE00686A became available in March 2009.
Good Points
Both the 16878 and CE00686A are easy to use and set up. They have 1.2 million POIs, text to speech directions with multilingual voice prompts (Spanish French and English), a 4.3" wide LCD touch screen (320 x 240 pixels) , preloaded maps of the 48 continental US states, 3D/2D map views, SIRF III receiver, a 1GB SD card and battery usage that lasts up to 8 hours. A QuickNav button calculates directions with a single touch. If you go off of your route to your destination, it recalculates your directions.
Entering addresses prompts relevant locations (including out of state) that you can choose. For those that enjoy modding, the pre-installed WinCE operating system makes it easy to add new features and maps.
Price on the Omnitech GPS devices is inexpensive. Average cost is $77.
Bad Points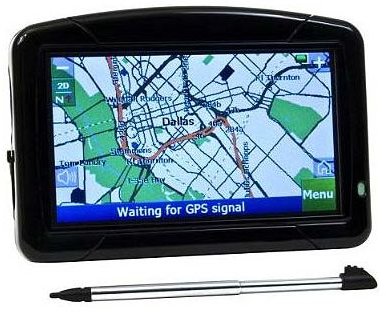 Some users have commented that the Omnitech 4.3 GPS models are prone to freezing when it is powered up. The display goes into "standby" mode every two to four minutes which causes the screen to go black. It is the device's way of saving battery energy. However, when it is plugged in to a power source this does not occur.
These portable GPS devices can be slow to acquire a satellite signal. In some locations the map appears to be out of date (and you are unable to download new ones).
Other issues with Omnitech GPS devices:
Low battery life when continually used. Despite the 8 hour battery capability, the unit may need to be recharged on a daily basis.
Touch screen areas are small for entering information with your finger. You get better results by using the included stylus.
In June 2009, Omnitech GPS users lost their satellite signal coverage. However, this was temporary. The Omnitech Company released updated GPS firmware to correct this issue.
Where to Buy the Omnitech GPS - Models 16878 and CE00686A
If you are interested in the Omnitech 16878, you can purchase one at Sears.com for $99.
For the CE00686A model, locate one at the Amazon Marketplace or Sears.com. Average price is $99.