Portable GPS with Backup Camera: Two Top GPS Units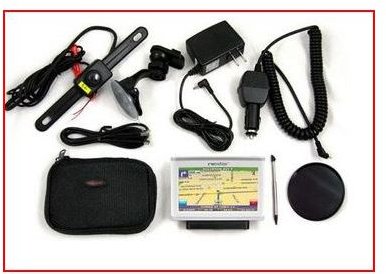 Basic Overview
If you're in the market for a GPS and want a backup camera too, you can buy a product that combines both of these technologies without cluttering up your dashboard console. So the same GPS screen on one of these double-duty GPS units displays your maps and traditional navigational screens when you're using it to find your way and then when you need to back up, you simply switch functions to see the present view behind your vehicle. Most models click onto the camera view whenever you put your vehicle in reverse.
With this all inclusive navigational gadget you can see where you're going even when you're driving backwards because really, what's the use of having a navigational GPS if it can't be of some assistance in preventing you from crashing into unseen objects to the rear of your vehicle? The latest models even come with a wireless camera so you don't have to mess around with running wires from your rear bumper clear on up to the unit's screen affixed somewhere to your dashboard. This concept is really a good idea so here I'll highlight some excellent choices available from two different companies.
Many of the newer GPS models have wireless input portals on the GPS unit so you can hook up a camera that you buy separately (the Garmin StreetPilot 7200 and the Garmin nuvi 5000 for instance). So, if you already have a GPS device in your car, you may also have the option (depending upon what make and model you have) of buying an add-on, converter-like device that gives your GPS unit a back up camera function. Here's one that I found on Amazon.com. But as for the camera/GPS combo, the following two makes and models are your choices.
Nextar 14-BC GPS
Pros
This is a solid unit for the competitive price (approximately $260). The camera is wireless, which means a relatively hassle free installation which is always a big plus in my book. Whenever you place your vehicle in reverse a wide angle shot of that area is displayed on the Nextar screen. The easy to read screen is 4.3 inches wide and you get the standard features you'd expect out of a GPS navigational unit. The user interface is user-friendly with clear cut menus which get you to the various screens ranging from where you are to where you're going along with screens for items like settings. The voice emanating from this box will choose the best routes for you to take. Text-to-speech is a handy option to have. The SD card offers plenty of additional memory space but the unit comes with pre-installed maps of the 50 states and Canada, the ability to store as many as 300 addresses, and over a million and a half POIs. It even has and MP3 playing and viewing capabilities.
Cons
Some users have found the bottom tool bar which includes items like time, distance, and speed to be difficult to read due to the small font on the readout. The mounting bracket isn't topnotch either and has caused frustrations. The speakers are also a drawback that makes for less than stellar audio. As you can see from the picture, there are a lot of accessories which can fall into the Por or Con category depending upon who you are.
Compare prices for this product at NexTag.
Roadmax vmax 482 GPS Navigation with Back-Up Camera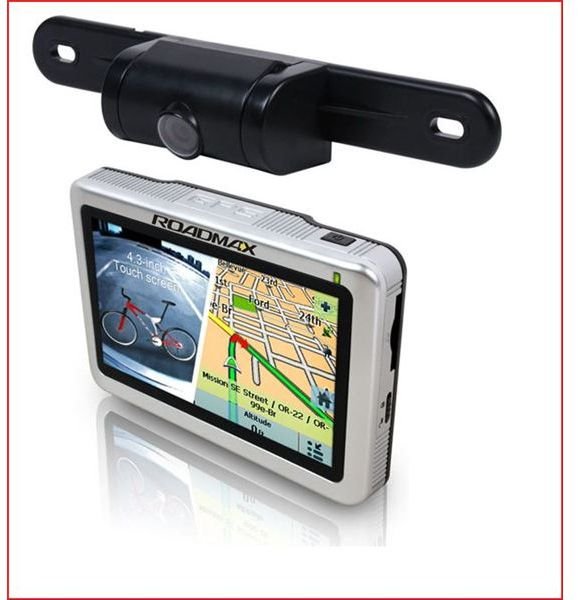 Pros
This is also a solid unit for the price (approximately $250). It also has a 4.3 inch touch screen. The touch screen makes for a user friendly understanding of all the basic GPS prompts and commands. The text-to-speech pronounces all the maps street names well. You can store up to 1.7 million POIs and if you actually ever max that out you must be nothing less than a travelling machine yourself. It has viewing two-dimensional and three-dimensional viewing options. The camera is wireless and provides a clear view that isn't fuzzy. The window and dash mount is relatively painless to install and its portability makes it easy to transfer to whichever vehicle you want in for the time being. The GPS navigational unit is solid with all the features you'd expect from a navigational unit replete with maps of the 50 states.
Cons
Users have voiced complaints regarding power troubles specifically that the unit undergoes problems and glitches when powering up or down. It has also been known to freeze up which can be extremely annoying.
I found it on sale for $240 at JC Whitney.
So there you have it. If this convenient combination of technologies sounds like something you want, then by all means click on the links provided above, or if you prefer, do your own searching to find the best prices.