Magellan offers three GPS devices for under $350 dollars each. Read on to find out the features of these three devices and how well each GPS system measures up.
Magellan Maestro 4700 (5 out of 5)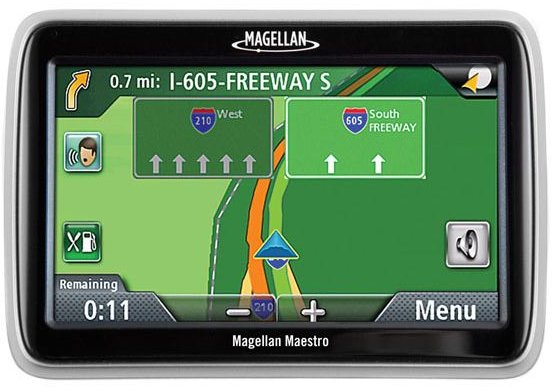 The Magellan Maestro 4700 is Magellan's top-of-the-line product on the market. The touchscreen is 4.7", which offers a large viewing area, although unfortunately not a large viewing angle. The maps for USA, Canada, and Puerto Rico are preloaded with six million points of interest (POI). Magellan has also placed 3D visual cues such as buildings, stadiums, and bridges to aid navigation. Highway lane assist, spoken street name guidance, and "find your car" features are the value added features to Magellan's Maestro 4700. The unit also has a built-in Bluetooth module to enable you to make and receive handsfree calls while driving. Plus, AAA TourBook and Assistance support is also included in the box.
The Magellan Maestro 4700 is a complete navigation set for both your business and your leisure driving time. The suggested retail price of $300 is well deserved with this feature set. However, Amazon.com does not list the price; the retailer asks you to add the device to your basket to see the price.
Magellan RoadMate 1475T (3 out of 5)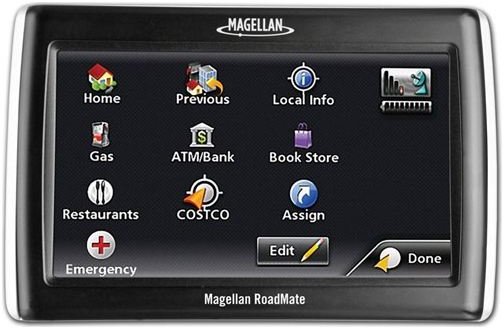 Although the Magellan RoadMate 1700 may look like the top product in the RoadMate series, it is not. The Magellan RoadMate 1475T is. This product has many of the same features as the Maestro 4700: Live Traffic Service, AAA TourBook and Assistance support, spoken street names, 4.7" Touchscreen, up to three hours of battery life, MicroSD card support, and the US, Canada and Puerto Rico preloaded maps. The 1475T, on the other hand, does not have Bluetooth connectivity and voice commands.
We would also recommend this product, but the suggested retail price of $300 from Magellan, which is the same as Maestro 4700, holds us back. If you have the budget, go with the Maestro 4700. The unit is listed at $218 at Amazon.com. Again, do not decide on purchasing unless you compare it to the Maestro 4700 and before you read our verdict below.
Magellan Triton 2000 – North America (5 out of 5)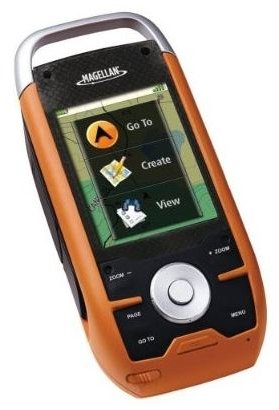 Magellan's Triton 2000 is a perfect fit for the outdoor adventurer. Inside the unit, there is probably all that you could ask for: National Geographic compatibility, electronic compass, barometer, flashlight, audio, speaker and microphone jacks, 2000 waypoints/geocache points, ten hours of battery life, SD card support, IPX7 level ruggedness, and a two megapixel camera. The unit is priced at $340 from Amazon.com.
Verdict
Although Magellan has excellent product features on the market, we are unable to recommend them to the users. The users report that the units are plagued with random crashes, insufficient technical support, slow interfaces, and poor documentation. We would very much like to recommend Magellan products to support competition, but the user reports unfortunately hold us back.