Your All-In-One Source: GPS Technology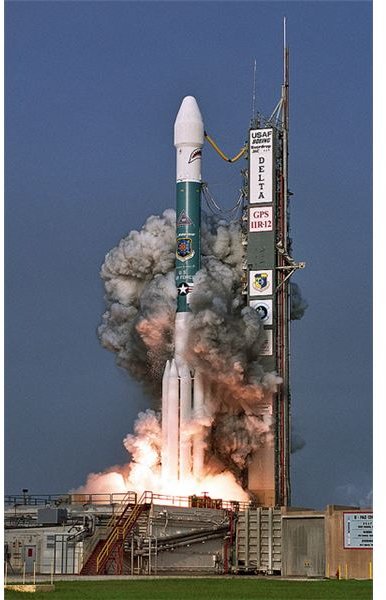 Time to Brush Up!
Are you a little uncertain about the mechanics behind GPS technology, or would you like to brush up on your knowledge? Whether you want fresh data or a reference guide for something you need additional information on, you've come to the right place. Get to know the history and beginning stages of GPS and how it spiraled into one of the biggest breakthroughs of our time, and then stay with us as we move further on into its applications. Even though consumers use GPS today to do more casual tasks (partly since it can be found on pretty much any smartphone device these days), there is a long list of sophisticated ways in which it helps business owners, including the construction sector, banking and healthcare industries among others. What you will get here is a look at the many uses of GPS technology and how its concepts are applied in detail. We even delve into the future of GPS, elaborating on the enhancements that are in the works and how it will impact everyone's lives. Continue further and learn all you need to know about GPS technology and systems.
The Basics
Understanding the basics of global positioning satellites and their operation opens doors to realize
their dynamics, uses and even how to apply this technology to your everyday life. No matter how intimidating this topic may appear, there is a clear way to understand how it works – and that is what you will find here. Gain the essential knowledge to understand how GPS technology works, the components of its operation, its invention, history and much more.
How GPS Works for Us
This incredible phenomenon–GPS–has taken the industry by storm since its inception in the late 1900s. Its development along with intelligent enhancements over the years have provided an arena for which its use has become diversified into multiple functions. From tracking your wandering pet, the whereabouts of your car, equipment that is on the move, your grandma as she takes a trip to the local pharmacy, to the operation of an important mission–the functions are endless. It is important to note, however, the basis of its operation is very much analogous. Take a look at some of the common ways in which GPS is used.
GPS-Dependent Industries
The versatility of GPS devices is remarkable in this economy. Because of its purpose and multifaceted use, GPS is found to be quite an adaptable commodity for a long list of trades. Everyone has caught on to this innovation and depends on it to handle their most trusted and important tasks, from monitoring a multimillion dollar shipment to tracking the movement of a high priority aircraft as it travels into uncharted territories. Learn how GPS software and devices can be used to advance and transform the management of a number of businesses, including the government, military, airline, health and construction sectors.
The Future: Just Around the Corner
We live in a world where researchers and scientists alike are constantly working on 'recreating the wheel', and why not? GPS is a mind-blowing technology, a modifiable resource that with brilliant minds working together can advance to exceptional levels. Already they have implemented Bluetooth technology with GPS along with innovative and cosmetic features of voice enhancements, touch screen manipulation and similarly amazing technologies. All this, however comes at an exceeding increase in cost; the next step now is not only to modify GPS technology but to make it affordable at the same time. See what developments have been made in recent years and other enhancements that are expected to launch in the coming years.
References