With the advent of GPS technology, GPS real time tracking devices such as fishfinders from Furuno have been a big help to recreational and commercial anglers alike. Accurate GPS tracking devices such as the Furuno FCV-585 Color Fishfinder can track fish, making life easier for an angler. Read on for the top five Furuno gadgets you can use on your next fishing trip.
1. Furuno LS4100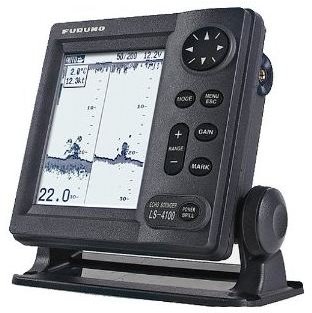 Designed for small boats, the LS4100 is a Furuno fishfinder with dual frequencies that has a waterproof five-inch high-definition LCD screen. Boasting a 240 x 320-pixel resolution considered the best in its class, it is the highest resolution possible. It also has an output power of 2,400 watts peak to peak. With appropriate sensors, it can also serve as a navigational organizer. Buy it on Amazon for $210.
2. Furuno LS6100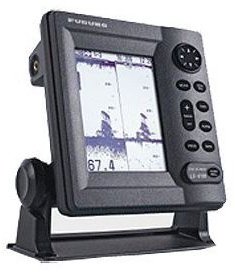 Waterproof, compact, and powerful, the LS6100 provides unrivaled fish finding performance with 300 watts of output power. It has a six-inch monochrome LCD display and dual-frequency capabilities. The LS6100 is another example of fishfinders from Furuno that provides bottom zoom, marker zoom, dual frequency, and A-scope. It displays water temperature, wind speed and direction, and distance run. GPS real time tracking devices like the LS6100 can also be used as a navigational organizer with the necessary sensors. Priced at $404, you can buy it on Amazon.
3. Furuno FCV620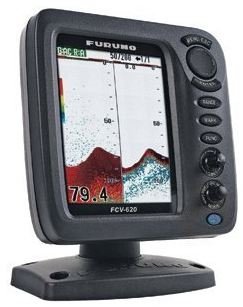 Not only a fishfinder, the FCV620 can also act as a sounder and display underwater conditions on its 5.6-inch color LCD screen. Offering 8, 16, and 64-color echo, the FCV620 has Furuno's new digital-signal processing technology that assists in adjusting STC clutter, output power, as well as gain. The unit provides alarms in audio and visual when limits for fish echoes, water temperature and depth have been met. Buy it on Amazon for $777.
4. Furuno FCV582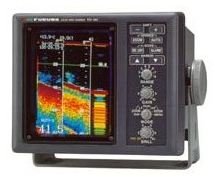 Designed for pleasure boats and small fishing vessels, the FCV582 is a compact, color video sounder with dual-frequency mode and features several display modes, flexible installation, and user-friendly operation. One of Furuno's accurate GPS tracking devices, the FCV582 can track fish easily and display them on its eight-inch Hi-Res Color CRT screen. It offers modes such as marker zoom, bottom zoom, bottom lock, and A-scope. Buy this at Amazon for $850.00.
5. Furuno GP37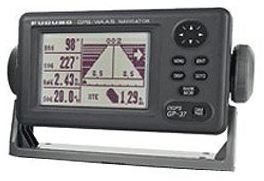 One of the Furuno fishfinders that not only acts as a fishfinder, the GP37 also performs as an accurate GPS tracking device. Although compact in size it provides a lot of features, power and performance. Designed for a variety of boats, the GP37 features WAAS and DGPS receiver and utilizes both to determine your most accurate position. Aside from making sure you find the fish, it also ensures that you stay on your course all the time. Buy it on Amazon for $658.
The five listed above are the best in the fishfinder line of Furuno. With all the features in each model such as dual-frequency, navigational organizer, top-of–the-line monochrome and color screens, not to mention best in the industry screen resolution, fishfinders from Furuno should always be the top choice for recreational and commercial anglers.
References
Image Credits and Product information courtesy of:
Wize: https://wize.com/reviews/furuno-fishfinders