GPS PDA receivers give you a combination of services that is hard to beat as far as mobile devices are concerned. They give you a set of productivity tools, as well as entertainment and communication features. On top of all that, GPS navigation is also possible. Here are some of the best GPS and PDA combinations out there.
Navman PiN 100 Portable GPS Pocket PC Navigation System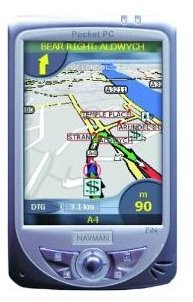 This offers you a complete voice navigation, mapping an route guidance software solution in a 3.5-inch LCD display screen. This color transflective display allows for viewing of 3D street level maps with crystal clarity. It runs on the Windows Mobile Pocket PC 2003operating system that includes all default applications for productivity and communication while on the go. You do not even have to worry about poor signals because its integrated GPS antenna assures excellent GPS satellite signal pick-up in any angle. You can get it from Amazon.com for $64.99.
Mio P550 3.5-Inch Bluetooth Portable GPS Navigator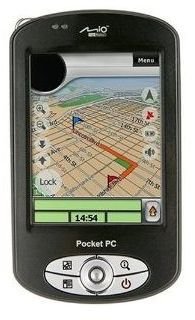 This Windows Mobile PDA features productivity tools that include all Microsoft Office Pocket apps, as well as entertainment apps for reading eBooks, listening to mp3s, watching videos and viewing photos. It is a versatile GPS receiver thanks to its capability of supporting and running any GPS software that is compatible with the Windows Mobile operating system. This gives you the freedom of using the software you are most comfortable with. You can get a refurbished one starting at $199.99 or a used one starting at $285.75.
GPS Golf Guru 4 Precise GPS/PDA Golf Rangefinder with Multi-Application Capabilities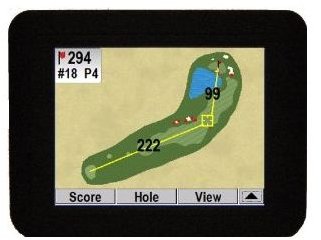 As a golf tool, its is highly useful thanks to its high sensitivity 20-channel GPS, statistical information that can be exported to computers and free access to more than 20,000 standard golf course maps. If you want to use it for other purposes, you can use its other applications like its media player. You can buy it online for $274.95.
Mobile Crossing WayPoint 200 GPS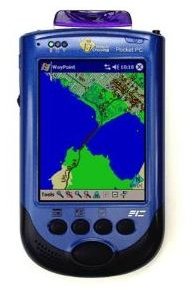 As a PDA, it has all the tools to help you with your productivity like Windows Media Player, Microsoft Outlook and other Windows Mobile 2003 Premium Edition apps. It becomes even more useful with its GPS navigation system. It is packaged with a complete car kit that includes a car mount and a car charger. It is like a complete car navigation system that you can also take with you wherever you go. You can purchase this online for $260.
Garmin iQue 3600 PDA/GPS Handheld System with Americas Detailed Street Mapping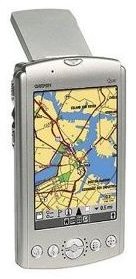 This PDA runs on Palm OS 5 and it features apps like an mp3 player, productivity tools and voice guidance commands. Its most notable feature, however, is its integrated GPS capabilities. Using Garmin's Que technology, users will have tools for automatic route calculation, electronic mapping and turn-by-turn direction via voice guidance. Detailed maps can be viewed clearly on its 2.16×3.24-inch display. You can buy used ones starting at $59.99.
Conclusion
These five GPS PDA receivers all offer complete PDA functionality with productivity tools and even multimedia playback. They are also very capable GPS devices that give you access to location information and navigation tools.
References and Image Credits
https://www.amazon.com/Navman-PiN-100-Portable-Navigation/dp/B000299RYY/
https://www.amazon.com/Mio-3-5-Inch-Bluetooth-Portable-Navigator/dp/B000HI0IL6/
https://www.amazon.com/Golf-Guru-Rangefinder-Multi-application-capabilities/dp/B002DE8JK4/
https://www.amazon.com/Mobile-Crossing-WayPoint-200-GPS/dp/B000AYOK1Q/
https://www.amazon.com/Garmin-Handheld-Americas-Detailed-Mapping/dp/B000087BXU/