Real Time GPS Vehicle Tracking System

The Whole Unit
A real time GPS vehicle tracking system is a highly advanced operating system that tracks a vehicle's current location and specific
movement with an electronic locator device. The locator device is electronically controlled by tracking software that is installed on your PC or mobile phone. From the computer, you can retrieve GPS positional data for the vehicle at any time and at any location.
A GPS system is comprised of GPS satellites, a wireless network, locator device, computer or mobile phone and you - the user. All these elements work in conjunction with each other to detect the vehicle's location precisely. Real time tracking is a characteristic of GPS technology that is provided by the type of GPS software that is used. This software is available from your communication wireless carrier or various GPS service providers. This entire system monitors the exact and precise movement of the vehicle and provides this information for you within minutes of it happening. Once you have good wireless coverage and fast internet connectivity, real time GPS data is sent from the locator device in the vehicle to your computer almost concurrently with a couple seconds of delay.
Tip - You can check out different types of GPS vehicle locator devices at amazon.com
Why Do People Need GPS Vehicle Tracking?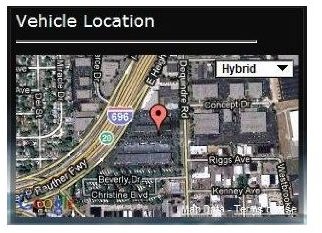 Using a GPS tracking system to track vehicles works on one principle concept, this is applicable however, in different conditions. Fleet tracking is the process of tracking multiple vehicles from one or more bases synced together. Personal GPS tracking is the supervision of one or just a few vehicles used in a family unit or by a single person.
Individuals who own a car can use GPS systems to assist and protect them in many ways. For one, real time GPS vehicle tracking can assist in resolving the case of car theft. If your car has been stolen or even borrowed without your knowledge, you can easily find its current location and direction by signing onto your GPS provider's home page and pulling up the positional GPS data on your car. Whether you want to take matters into your own hands or call the police, you can immediately find your vehicle before it is too late.
Parents and guardians can use real time GPS tracking to monitor teenagers while they travel. They can also configure parameters and restrict their teen from driving to certain places with geo-fencing features.
In some cases, people opt to be tracked especially during daring projects. Persons who go on risky ventures such as firefighters, police, paramedic and military officials often need to use GPS real time vehicle trackers to make themselves discoverable in the event they are hurt or incapacitated in an unfamiliar environment. GPS base operators can find their location by tracking the vehicle they drove on these missions. Similarly, this same tracking can be useful to hunters, tour guides, storm chasers, archeologists and other explorers.
Closing Notes
Since the time GPS technology was made available for public use it has been widely used across various platforms including the food industry, construction industry, cargo industry, and transport industry. This commodity is in a very high demand as it is the best surveillance and tracking solution available today.
References