Locate Your Cell Phone by GPS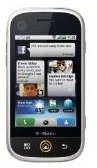 There is a certain criteria that have to be in place before you can find a phone using GPS. For instance accurately tracking a cell phone can only be done if the phone supports GPS and the GPS application is enabled on that phone. Also, the phone must be linked with a service plan to enable GPS tracking and activated with a wireless carrier that provides good coverage. Now let's get a thorough understanding of what these elements mean and how to go about making these preparations.
Finding the Right Phone and Service
Smartphone devices such as the Blackberry, Android, iPhone and Windows Mobile all have built-in GPS applications. This means that they can detect GPS signals, receive and transmit positional data and expose current GPS data on its own location and movement. The GPS feature must be enabled on the phone for its location to be discoverable.
Once you have sourced an eligible phone that can support GPS, the next step is linking that phone to a wireless carrier that offers the best coverage in your area. These carriers will have different service plans to enable GPS tracking, so select the one that best suits your needs. Reliable wireless carriers that provide great coverage are T-Mobile, Cingular, AT&T, Nextel and Sprint. All have similar yet exclusive service plans that provide several options for the type of GPS tracking required.
Cell phone tracking is one type of GPS tracking service offered by your carrier. You can use your cell phone to track another mobile phone or track a cell phone via the internet on your PC. Once you provide your wireless carrier with certain registration details, they can manually activate a GPS tracking chip in the cell phone you want to track. You will need to set up and install the GPS tracking software on your PC or on another mobile phone to locate the GPS enabled cell phone anywhere and at any time.
You can also register with third-party GPS tracking services to install GPS tracking software such as Mologogo, Handango and MobiHand to your cell phone and PC. These service providers use Google Maps to provide GPS data.
To test the GPS tracking software to see if you can find your cell phoneaccess the application on your PC or mobile phone by going to the provider's homepage, enter the username, email, etc. Then soon a map will appear, it will narrow in on the city and street the cell phone is in. Altitude, latitude and longitude data will eventually provide the exact location of the cell phone you are tracking.
Is Your Cell Phone Being Tracked?
Now that you know how to set up GPS on your handset and/or PC to locate a cell phone, you can have peace of mind and assurance in the event of theft as well as accomplish a long list of different tasks. Parents tend to use GPS to monitor the location of their children for security reasons, employers use it to keep an eye on employees, friends use it to track the location of other friends and so on. What ever your reasons are for wanting this service, it is important that both parties know GPS tracking is enabled and active on their cell phone and that they are being tracked.
References