The Number 1-Rated Headset for Cordless Telephones: Check Out the Features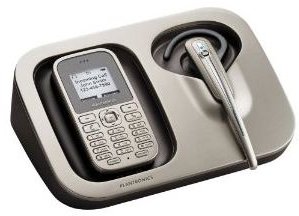 A headset for a cordless makes life a little more comfortable if you spend quite some time chatting with your friends and clients. These headsets are quite a hit among housewives and sales agents, who are constantly on the phone. But the question is, which one is the number 1-rated headset for a cordless telephone? Out of the many brands available on the market, Plantronics is most highly rated and popular. It is closely followed by Panasonic**.**
Check out my list of the top five. It includes the headsets for office use, which you can also easily adapt to personal use at home or can use in your home office as well.
Plantronics UPCALISTO Bluetooth Headset
The Plantronics Calisto Pro is a fully integrated phone with all the current technology. It is able to connect with Bluetooth, Voip, and your landline as well as your mobile phone. You are able to switch between each of the applications without a hitch. In addition it has a USB port which enables you to connect it to the PC. This product has an excellent sound quality even while you are remote from the main receiver. The range is large, up to 300 feet, and without interference or loss of sound. With all these features it appears to be a great product as it is has multifunctional uses. This is a wireless telephone headset at its best. It's currently available at Amazon for $499. This is currently the number 1-rated headset for a cordless telephone. The guarantee on this phone is for a year, and many reviews have indicated that one year is the length of time it lasts. There appear to be problems with the battery after that time as well as with the earpiece. People do, however, indicate that it is a great phone. The wish is expressed that they could fix the few design flaws to enable a longer life for a phone of this price.
Plantronics CT14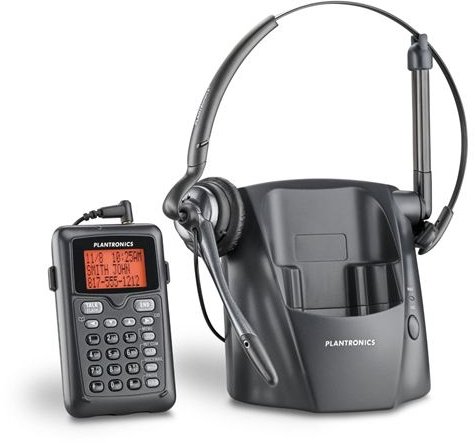 Plantronics CT14 is made on the DECT digital technology, and because it is now on a waveband of its own, it is no longer subject to outside interference from other electronic gadgets like a microwave. The days of cords tripping you up are over with this cordless telephone headset. This product has a good range of more than 290 feet and a long talk time before it needs to be back on the charger. It is considerably cheaper than its big brother and does an excellent job. It is strictly a phone headset, though, and does not integrate with Voip or with your Mobile.
The only drawback to it is if you run out of battery time, it can't be used while being charged. This shouldn't be a problem that arises unless you forget to dock it in the evening. It is caller-ID enabled. It is priced at currently at $88.05 at Amazon.
Panasonic Headset for 2.4GHz Cordless Phones (KX-TCA88)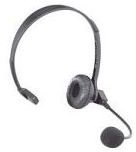 This headset for cordless phones is made by Panasonic, which is quite lightweight at 4.8 oz. It connects to 2.5 mm and has 4 feet of cord. It has noise-canceling attributes. The Panasonic headset costs $30 on Amazon. According to reviews and ratings, it has amazing sound quality. The only problem of the set is its size, which is quite big and makes the user a little uncomfortable.
Plantronics PL-S12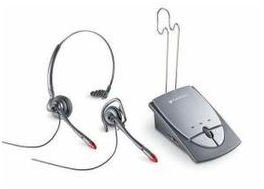 This headset offers the comfort of a hands-free system. It is basically a two-in-one headset that is convertible, which can be rested on the head or can be used directly in the ear. The quality of sound is excellent and reduces background noise. The headset costs about $16.
AT&T TL7600 DECT 6.0 Digital Cordless Headset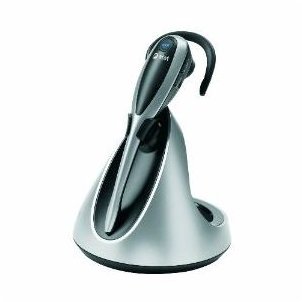 AT&T has a set which works wirelessly with AT&T phones and uses the latest 6.0 digital technology. It has a range of 500 feet and a battery life of up to 9 hours at a time. The AT&T headset is light in weight at 1 and ½ lbs. It is currently available at below $75 on Amazon. But on the downside, the buttons on the system are quite hard and range of the system is quite less than 50 feet.
With all the best headsets in front of you, you can now find the number 1-rated headset for cordless telephones without much trouble. So, say hello without wires.