Karaoke Machines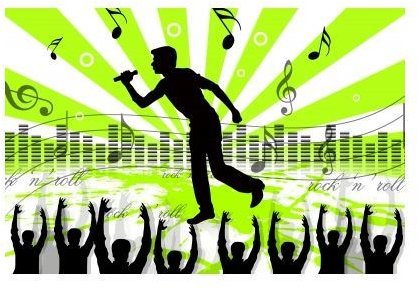 Karaoke machines are usually the life of the party because they let almost everyone have their fun while their friends are having fun too. Whether people are intoxicated or not, it is always good to have a karaoke machine around to keep things interesting and the party going. A karaoke machines does not even need to be used at parties for it to be fun and entertaining. A karaoke machine can be purchased for personal use, just to make life a little more colorful and to provide an alternative to the usual entertainment options found at home like TV, radio, video games and even Internet access. Karaoke machines come in different price ranges. If you are looking for one that is in the lower price range, keep reading. The following are some tips in searching for a cheap karaoke machine.
If you're looking for a cheap karaoke machine for children, in addition to the following tips, you may also want to read this kids karaoke machine buying guide.
Why Do You Need a Karaoke Machine?
You have to consider how and where you will be using the karaoke machine. If you are just going to use it for family fun or parties at other people's house, make sure that it is sturdy enough and very portable. You can just look for used karaoke machines online or your local used equipment stores. If you are going to use the karaoke machine for more serious events like singing contests, you may want to check if the karaoke machine you are purchasing is of top quality. Some cheap karaoke machines may not be as sturdy as they look, so you have to look out for quality and not just the low price.
Aesthetics and Features
If you are getting something for a cheap price, it doesn't have to be of cheap quality too. You need to check that the karaoke machine looks good enough to display in your house and sturdy enough to be used over and over again during parties. If you get a poor quality karaoke machine for a cheap price, you might be wasting more money for its repairs than you would if you got a more expensive but better quality one. Make sure that the selection of songs fit your taste and are enough to give you a unique experience every time you use it. If you can find a cheap karaoke machine that can be upgraded later with new songs, the better. This will ensure that your machine will provide you value continuously even if you just bought it for a lower price.
Do It Yourself
If you have a microphone, a DVD player, a TV and some electronics skills, you can just skip buying a cheap karaoke machine and build your own. You can connect your microphone to your DVD player if it has the proper input slot or you can use your stereo. All you need is to purchase karaoke DVDs and play it in your DVD player. You might be short of the features that a real karaoke machine offers, but if it is just singing you want, you can save a lot of money just making use of the equipment you already have.
You may also be interested in reading How to Make a Computerized Karaoke to Play on Home Theater.