Seven Cool Kitchen Gadgets Perfect for Any Kitchen or Person Who Loves to Cook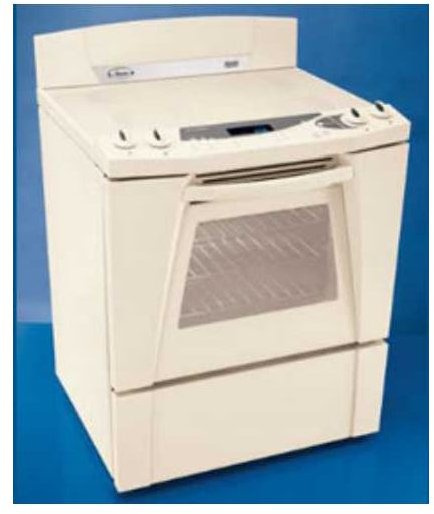 1. Refrigerated Oven
A perfect gadget for the working couple, or anybody who'd love to have piping hot food waiting for them when they reach home, the Whirlpool Polara Refrigerated Oven is a must-have in one's kitchen. As the name suggests, it's an oven which can also keep your food refrigerated. In short, dinner can be put in it in the morning which is kept cool all day by the refrigerator to prevent it from spoiling. Then at a preset hour, the oven starts to heat/bake your food so that it is ready on time when you return home. A truly hot and cool kitchen gadget you must have, yours for the cost of $1399!
Available at: www.whirlpool.com
2. Snow Peak Titanium Spork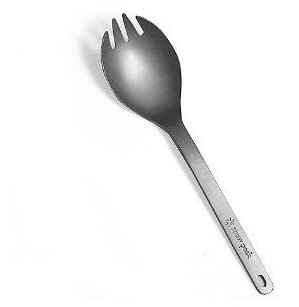 A truly unique idea and a must-have kitchen gadget, the Snow Peak Titanium Spork is a combination of a spoon and a fork, and can be used for having your noodles, fruit and soup! Once you get it, I'm sure it'll become and indispensible part of your eating utensils. Also an ideal gadget to carry on picnics, treks or while camping. Retails for $8.95 at Amazon.
3. Salt and Pepper Grinders
Any person with some cooking experience would agree that freshly ground pepper tastes a whole lot better than the packed powdered pepper available off the shelf. The Chef'n Salt Ball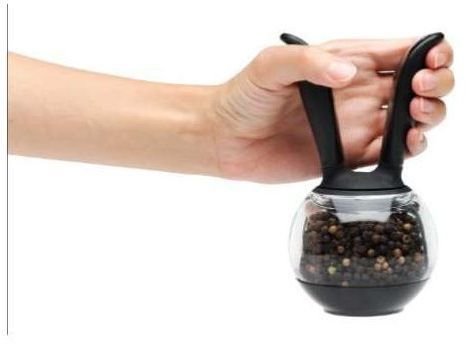 and Pepper Ball Grinders are beautiful table-top salt and pepper grinders that are wonderful to look at and extremely utilitarian. Equipped with SavvyGrip soft handles and a GrindTune lever, the grinders allow you to adjust the fineness of grinding. It's shaped like a bunny and you simply grab the ears for easy, one-hand grinding. Another cool kitchen gadget you must have!
Price: $16.93 each available at [Amazon](https://www.amazon.com/s?ie=UTF8&tag=wwwcanoniccom-20&index=blended&link_code=qs&field-keywords=Chef'n Salt Ball and Pepper Ball Grinders&sourceid=Mozilla-search&tag=brihub02-20).
4. Musical Cake Plate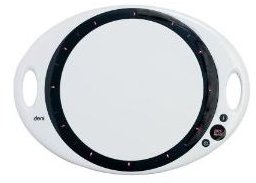 The next item that made our list of cool kitchen gadgets is the Deni 4100 Musical Cake Tray with LED Slicing Guides.
The slicing guide lets you decide how many pieces you want to cut the cake into, and LEDs light up, guiding you so that you cut them all to uniform size. What's more, it also spins around smoothly to facilitate cutting the cake. It's large enough to accommodate cakes of up to 12" diameter. And last but not the least, this gadget can sing 'Happy Birthday' for you. Now show me another kitchen gadget that does all this!
Retails for $32.56 at Amazon.com.
5. Oxo Good Grips Corn Stripper
A geeky mouse-like device, no one's ever going to guess what this gadget does till you actually demonstrate it. The Oxo Good Grips Corn Stripper
makes removing kernels from the corn a simple 'one-click' process. You simply drag the device down the cob and all the kernels not only get stripped, they also get collected in the device, from which they can be easily poured out into a bowl or container. The blades are made of rust-proof stainless steel and the gadget can be taken apart for easy cleaning.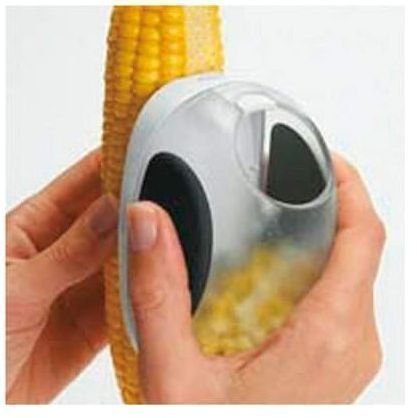 Price: $12.99
Available at Amazon.com
6. Jaccard Veggie-Peel
Now this one's sure to make salad-lovers beam. The Jaccard Veggie-Peel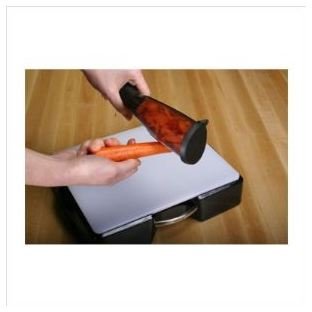 has a double-sided blade and a curved, rubber grip making it very easy to use. The peels are retained in a chamber, thus reducing litter on your kitchen counter. The handle is ambidextrous, suitable for both right as well as left-handed people.
Price: $20.50
Available at Amazon.com
7. The Westinghouse Steam n' Mash
A unique combination of an electric steamer and a hand blender, the Westinghouse Steam n Mash is a device to be seen to be believed. It's one single device which can take peeled potatoes and steam as well as mash them, all in under an hour. The steamer can process up to 3 pounds of potatoes (or other vegetables too) at a time. Available online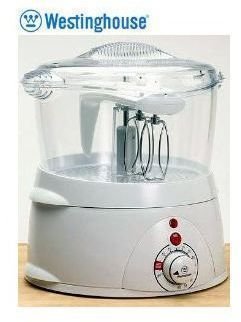 from $20 to $60, this is one cool kitchen gadget which you'll soon find indispensable!