Big Doggie "Babble Ball"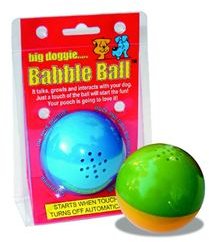 The Babble Ball toy plays pre-recorded voices and sounds when touched or breathed on. It gives the dog the impression that the toy is alive. It will say things like "Oh nice doggie", "Come here" or "Ouch" as well as making a multitude of animal sounds. This is one of those hi-tech dog toys that he will either have fun with or totally freak out. By giving the illusion of live sounds, it may be something that will entertain them while you are out for the day. Check out this YouTube video and judge for yourself. Average price is $11.00. You can purchase one through PetGadgets.com.
Zoink Fetch n' Flash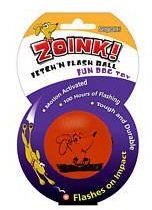 The Zoink Fetch n' Flash is a battery operated ball that blinks light in intervals. This updated version on a basic ball may be entertaining to your dog. Then again, dogs are basic creatures and enjoy chasing after the most basic low-tech toys. Buy one from PetGadgets.com for about $8.00.
Puppy Tweets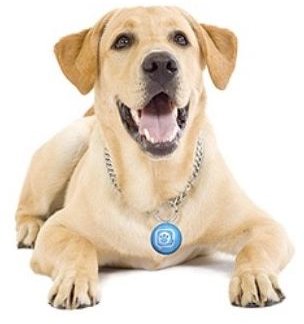 Tweets for dogs? Have hi-tech dog toys gone too far? This Mattel designed toy may cause you to scratch your head. It is clearly designed with Twitter fanatics in mind. It is a small device that attaches to a dog's collar. It sends a tweet to the owner via Twitter by a Wi-Fi connection every time the dog barks. It will send random messages like "I bark because I miss you", or "I finally caught that tail that I've been chasing. Ouch!." Over 50 different messages are programmed into the device. Setting up Puppy Tweets is easy. Create a Twitter account for the dog. Then attach the Puppy Tweets USB connector to your computer so it can work with the dog tag device. This dog gadget will be available in August 2010 and is price set at $30.00.
Hi-Tech Pets – The iPet and Petberry Dog Toy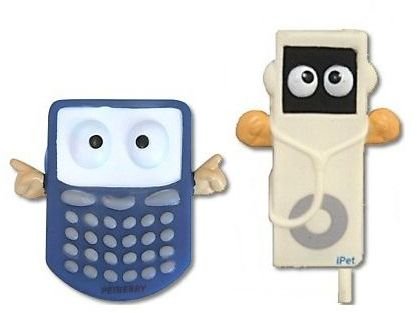 For dogs that have been eyeing your iPod or BlackBerry, these squeeze toy dog versions may help discourage their temptation to chew up your expensive hi-tech devices.
This is a basic dog toy that requires no batteries or special programming instructions. It just looks kind of cool. You can buy one through YourPetsandMore.com or Amazon for about $4.00.
Talking Vinyl Ambulance Dog Toy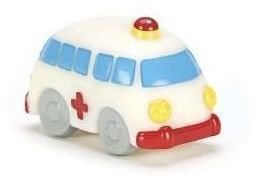 This Ethical Products toy is shaped like an ambulance and makes a siren noise when touched. The sound comes from a small IC chip that was installed into the toy.
Will your dog like it? Somehow the sound of an ambulance doesn't seem appealing (even to humans). But you never know. Your dog might be into it. Purchase this hi-tech dog toy through Amazon.com for $6.00.
PetsCell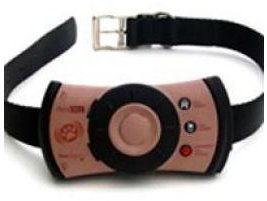 Petsmobility.com will soon offer a special designed cell phone for dogs. Called PetsCell, the device is attached to a collar which is worn around the dog's neck. The owner can simply call the dog's number (don't worry your dog won't need to figure out how to answer it). After a single ring, the phone is answered and you can talk to the dog. A GPS is built in for tracking purposes along with a geo-fence feature that lets you know if the dog has gone beyond the set parameter area.
The idea of a pet cell phone is an interesting idea. Having a GPS tracking device built in is a useful feature. As of June 2010, the PetsCell has not been released due to a patent pending. If you are interested in purchasing one, keep an eye on the Petsmobility.com website for the latest details.