What Features Combine to Make the Best Color eBook Reader?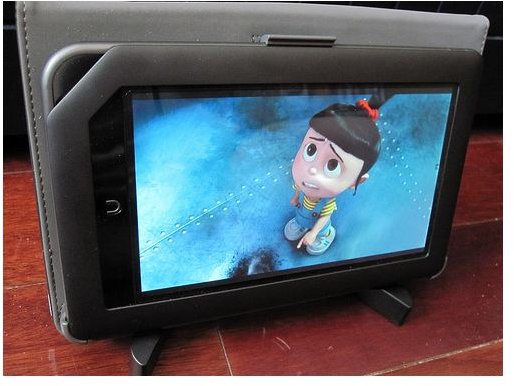 Color eBook Readers
Reading a paperback or hardcover book is becoming a thing of the past, since you can now easily download books to eBook Readers. When the readers were first created, you could only read the books in black and white, but now there are several exceptional color eBook readers available to enhance your reading pleasure. Amazon has yet to release the first color Kindle. Apple iPads and similar products can be eBook readers, but they tend to be more expensive than eBook reader only devices. Fortunately, you do have some other options.
Barnes and Noble Nook Color
Launched in November 2010, the Barnes and Noble Nook Color has a seven inch, high-resolution, color VividView touchscreen. Over 16 million colors bring the screen to life. A backlit screen helps you to read anytime, anywhere. The viewing angle is extra wide, making it easier for you to read or even allow others to read with you.
The Nook Color has eight GB of built-in memory ready to store your favorite books. There are over two million book titles available from which to choose. All you need to do is touch Shop and you will see lists of books such as bestsellers, Barnes and Noble recommendations and new releases. Of these, one million free books are available for you to enjoy. The store is open 24 hours a day, so you can download books at any time. You can also utilize Nook Book Personal Shopping to receive recommendations by expert booksellers specifically for you based on the authors and books you have purchased in the past. Most Nook books are only $9.99 or less, and you can actually try them for free to decide if you want to buy them.
How about a new, interactive reading experience for your kids? With the Nook Color, reading has never been so fun! Through AliveTouch technology, children can choose Read and Play books where they can actually interact with both words and pictures. There is also Read to Me feature if you desire it.
The Nook Color is not just about reading, either. There are pre-loaded games such as Sudoku and Chess. Pandora Internet radio is available for your listening pleasure. The built-in music player allows you to listen to MP3s or audio books. In addition, Quickoffice allows you to view Microsoft Office files or transfer and view PDF, ePub and JPG files.
Shop Nook Apps for many other types of applications, including news (such as Oprah), learning (such as Spanish for Dummies), organizations (such as American Airlines) or games (such as Angry Birds). Connect with built-in WiFi to check and send email on your Nook Color with a full-size virtual keyboard. Adobe Flash Player enhances your viewing experience for websites such as YouTube.
You can purchase a Barnes and Noble Nook Color currently for $249 on barnesandnoble.com. The Nook Color just might be the best color eBook reader thus far.
Pandigitial Novel 7" WiFi Color Multimedia eReader
Utilizing a Pandigital seven-inch touchscreen color eBook reader is a great way to read a book. The bright screen helps you see when there is not much light. The Pandigital Novel is equipped with two GB of internal memory plus a SD/SDHC/MMC memory card slot, which allows you to expand your memory. The Barnes and Noble online bookstore is available on the Novel for you to view over two million books, magazines and newspapers.
New Android apps are also available for you to download and install. Built-in features on the Novel include a dictionary, word search, bookmarks, note taking with a virtual keyboard, highlight text and variable font size. You can search the web and send emails with the built-in WiFi capability. You can view your own photos, play music and watch videos with the Pandigital Novel. Currently on Amazon.com, you can purchase the device for approximately $146.58. Similar to the Nook Color yet considerably less in price, the Pandigital Novel appears to be an excellent alternative. Could this be the best color eBook reader?
Libre 7" Color Multimedia & eBook Reader
Reading eBooks has never been easier. The Libre 7" Color Multimedia & eBook Reader has 100 Classic eBooks preloaded on it such as 20,000 Leagues Under the Sea and The Adventures of Sherlock Holmes. A built-in MP3 player with background playback support is available for listening to music. Adobe Digital Editions software allows you to purchase, download and view your eBooks. The screen is an LCD, full color screen. Switch from a portrait to a landscape view (or vice versa) by just turning your reader. There are bookmark and auto page turn functions that are available to help you with your reading experience. The font size is adjustable as well. The Libre is equipped with 2 GB of built-in memory and an SD card slot allowing you to increase the memory to 32 GB. Currently the Libre 7" Color Multimedia & eBook Reader is available at aluratek.com for $129.99.
References