Top Five Sony Reader Accessories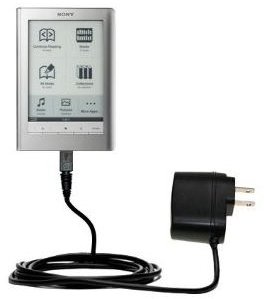 Rapid Wall Home AC Charger
Don't you just hate it when you are in the most exciting part of the eBook you are reading and your Sony Reader starts running out of power? This is why you must have a convenient wall charger on hand at all times. This wall charger from Gomadic makes it easy for you to carry around a charging solution, thanks to its lightweight design. You can use it anywhere there is a wall socket because its adapter makes it compatible with all kinds of wall sockets. It also has Tip Exchange technology that makes upgrading charger tips easy and inexpensive. In addition, you do not have to worry about power surges thanks to the built-in advanced internal circuitry. You can buy it for an affordable $19.95.
TrueVue Anti-Glare Screen Protector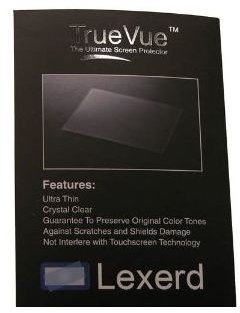 Glare is one of the most annoying aspects of many display screens, especially if you are using screen protectors that are just too shiny and reflective. This scratch-proof screen protector from Lexerd is not one of those, though. Its ultra thin heat- and water-resistant surface is anti-glare as well, so you get the protection for your Sony Reader screen without worrying about the glare. It is even thin enough to let you continue using your touchscreen as though it is not even there. You can purchase this online for $9.95.
Kandle LED Book Light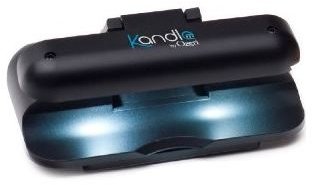 This device provides lighting to all kinds of eBook readers, such as the Kindle as well as the Sony Reader. It is designed to provide lighting without blocking the screen of your device. It can also be positioned and adjusted for your comfort quite easily, thanks to its double pivoting arms. Using this lighting device does not put strain on your eyes either, due to its ability to distribute light equally. No need to worry about glare, either, as it does not produce any so you can have a more comfortable reading experience even in dark places. You can get it for $18.95.
Sony Digital Reader Pocket Edition Cover With Light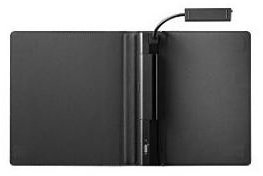 Covers let you use your eBook reader while protecting it from the elements. This particular one from Sony includes a illumination device that lets you use your Sony Reader in dark places without disturbing other people with your light. Its battery life is quite long, lasting up to 38 hours of constant use in standard brightness level. This accessory is ideal for use when you are traveling. Buy this from Amazon.com for $39.99.
Cover With Custom Light Shield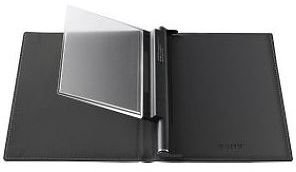 Just like the previous product, this is a two-in-one accessory. It is a cover that protects your Sony Reader from the elements, smudges and scratches, and it also provides lighting so that you can read in dark places and isolate your light to yourself. Instead of a miniature lamp design, the light comes from a see-through light fixture. Get it for $64.99.
References and Image Credits
Rapid Charger, https://www.amazon.com/Rapid-Charger-PRS-600-Reader-Touch/dp/B002VAQDVM/
TrueVue Anti Glare Protector, https://www.amazon.com/Lexerd-PRS-650-TrueVue-Anti-glare-Protector/dp/B002L9YJJ6/
Kandle Led Book Light, https://www.amazon.com/Kandle-Ozeri-Amazon-generation-readers/dp/B0036UU40C/
Sony Reader Pocket Cover with Light, https://www.amazon.com/Sony-Digital-Reader-Pocket-Cover/dp/B002NFZSL6/
Cover with Custom Ligh Shield, https://www.amazon.com/Cover-Custom-Light-Shield-Batteries/dp/B001DESZWW/