3 Options on How to Download Google Books to Read on the Kindle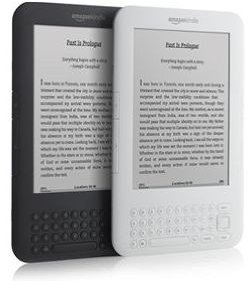 RetroRead
According to the RetroRead website there are four ways to transfer your Google e-books to your Kindle: Download directly from the RetroRead online library, have it sent to your email address and then transfer to your Kindle manually, or send it wirelessly to your Kindle using Whispernet (this will cost 15 cents per page), or directly to your Wi-Fi Kindle address.
To download free Google Books you need to have an account (and may need to have a valid credit card – even for public domain books). You will not be charged to download free books and RetroRead only works with public domain offerings so free books that are not in the public domain will not be converted by RetroRead.
Enter the Google Books site and choose the genre you want to browse. Next choose "Full view" books, these will contain all the free books in that particular genre. Click on the title and look for the e-pub file. If there isn't an e-pub file then RetroRead will again not work. If there is an e-pub file, download it and then upload it to the RetroRead website to be converted. Choose the method you wish for the title to be delivered. The entire process usually takes five minutes or less from start to finish. If you'd rather use MobiPocket, check the next section to learn how to download Google Books to read on Kindle using MobiKindle.
MobiKindle
Many people don't know that MobiPocket is actually owned by Amazon just like the Kindle and because of this they use the same e-book format. The only difference is there is a meta field changed in the Mobi books and the extension is different. Except for these two small inconsistencies the two formats are exactly the same. This means that any Google book you have converted into a Mobi file through the Mobi tools can quickly be switched to an .amz file with the MobiKindle utility. So this is a two-part process involving two programs. First you need the MobiPocket converter then you need the MobiKindle Utility.
Download the MobiPocket Reader.
Open your Google Book file and convert it to the .mobi format.
Now take the .mobi file and run it through the MobiKindle converter to change the meta field and file extension.
There are full instructions on how to install and run the MobiKindle program on the designers' website (link below). If you don't have MobiPocket you might want to download Calibre and follow the instructions in the next section to learn how to download Google Books to read on the Kindle using Calibre.
Calibre
Using the free Calibre file conversion tool allows you to change any e-pub format article you have downloaded from Google Books to an .amz file to read free on your Kindle.
To use Calibre follow these steps:
Open the Calibre program and choose a destination folder for your e-book files.
Next choose the reader you will be using, in this case Amazon.
Next choose whichever version of Kindle you will be using from the Amazon list.
Now click on Add Books in the upper left corner of the Calibre program.
Choose all of your e-pub formatted books from your saved section on your hard drive.
You will now see a screen that allows you to edit the meta data for the book, change anything that didn't transfer correctly.
You can get the Calibre software at the Calibre e-book site (link below). It offers versions that run on Windows, OS X and Linux so everyone should be able to use it.
References
RetroRead - https://www.retroread.com/
MobiPocket - https://www.mobipocket.com/en/DownloadSoft/ProductDetailsReader.asp
Calibre - https://calibre-ebook.com/
Kindle World - https://kindleworld.blogspot.com/2009/08/million-free-google-books-in-epub-for.html
Image courtesy of Amazon