How Did People Spend Their Leisure Time Before Electronic Games? Popular Activities and Pastimes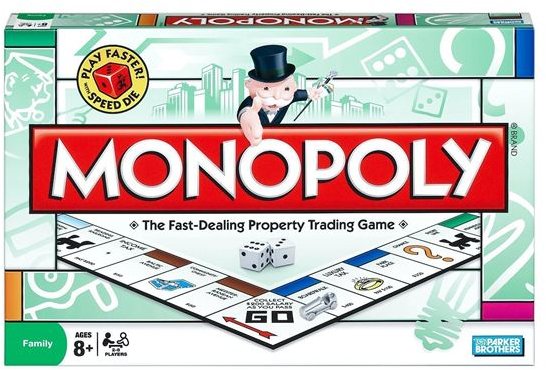 How Did People Spend Their Leisure Time Before Electronic Games?
With so many advancements in electronics and electronic video games, many people enjoy spending their free time playing these games. With everything from electronic card games to fun puzzles, there seems to be an electronic game for everyone, but how did people spend their leisure time before electronic games? What did they do for fun and enjoyment? Here is a glance at how people spent their leisure time before electronic games.
How Did People Spend Their Leisure Time Before Electronic Games? Fun With Board Games
Before there were electronic games, there were board games. Board games became popular during the 1960's and went on to be a favorite of families as well as fun party or family get together activities. Some of the more popular board games include Monopoly, LIFE, Scrabble, Trivial Pursuit and Operation. Board games were a fun activity that often meant quiet fun at home with families laughing and having a good time together. They provided healthy competition and could even help children learn valuable lessons such as good sportsmanship.
Photo Credit: Amazon.com
Leisure Time With Puzzles
Another popular activity people took part in before electronic games was the jigsaw puzzle. Whether putting a puzzle together alone, with a friend or even with a group of people, puzzles are a great way to unwind and relax while putting the mind to work. People would often choose larger puzzles and work on them in the evenings after their work was done or during a rainy day when they could not go outside. Some would even have a special area where they could put aside their puzzle and continue working on it later. Those who finished their puzzles sometimes glued them together to use as a picture.
Enjoying the Great Outdoors
Enjoying the great outdoors or just heading outside was also a huge part of how people spent their leisure time. Adults would go outdoors and spend their time gardening, working on outdoor projects or even just sitting outside with a good book and enjoying the fresh air. Children spent the majority of their time outdoors so long as the weather permitted them to. They would get together with other neighborhood children and ride bikes, go exploring, go swimming or just play outdoor games such as hide and seek or freeze tag. Another popular outdoor activity that both adults and children enjoyed was fishing. Many families would spend their afternoons at their favorite lake or pond and see who could catch the biggest fish.
How Times Have Changed
As board games, puzzles and spending time outdoors may have lost some of their appeal due to electronic games, there are advantages and disadvantages to this change.
One of the disadvantages to people spending more of their time with electronic games is that they are spending more time alone and less time together as a family. While there are some electronic games that families can play together, there are not nearly as many as there are board games.
Another disadvantage to electronic games is that people are not getting outside enough. Getting fresh air and sunshine is important, not just to children but to adults as well. It is important to our physical and mental health.
Even with these disadvantages, there are benefits to the recent popularity in electronic games. For one thing, they are an activity children can enjoy safely at home. Unfortunately, as times have changed kids are not able to just run outside and play anymore. Parents have to watch their children closely.
Electronic games are also a good option when there is bad weather. When it is raining or snowing, they are a fun activity for kids and parents to play.
Lastly, electronic video games are also beneficial because they are highly portable. They are great for long car rides, plane rides or business trips. With some being able to fit in our pockets, we can have entertainment close by at all times.
Sources
Sources Cited: My own research and https://www.farmanddairy.com/columns/on-my-mind/what-did-children-do-for-fun-before-video-games/15194.html.