A Look At Top 5 Remote Control Helicopters for Kids or Beginners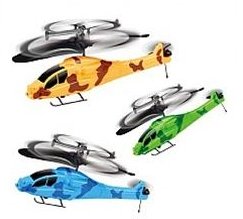 Apache Style Xtreme Micro Copter
The Apache Style Xtreme Micro Copter is a cool remote control helicopter for kids. It looks like a military helicopter, and is referred to as
the smallest US military apache helicopter. Although it looks like a very basic toy; it is not. The helicopter is rechargeable from its controller; it has lots of power, speed and agility. When it is fully charged, it provides up to twelve minutes of flying, and the LED lights on it flash continuously when it is in action. It is easily flown, and is durable enough for a child to own. The helicopter is available in yellow, blue and green colors, and operates on 3 frequencies. The Apache Style Xtreme Micro Copter is available at Red Rocky Hobby Shop for around $40.
Image Credit: redrockethobbies.com
Intelli UFO Electric Mini RC Helicopter
The Intelli UFO Electric Mini RC Helicopter is a lightweight RC helicopter that looks like a UFO craft, with counter-rotating blades attached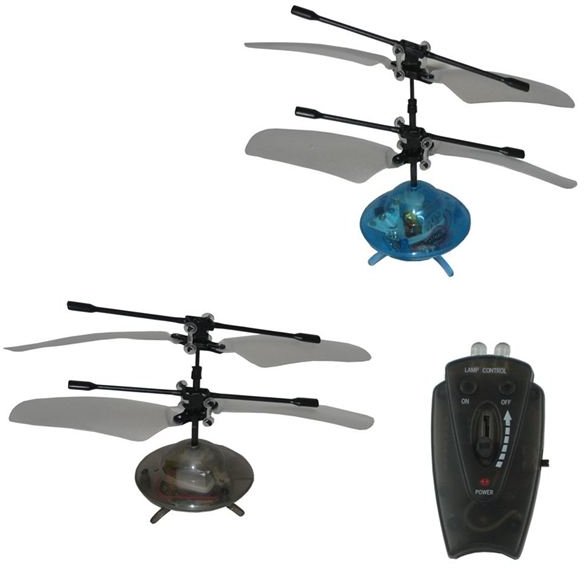 on top of it. It is 1.8 inches in size, weighs less than 1 ounce, and is perfect for both indoor and outdoor flying. The helicopter has 2 counter-rotating blades that gives extra lift and stability to the helicopter. When it flies, the colorful LED lights on it flash and look great. The Intelli UFO Electric Mini RC Helicopter is very simple and easy to fly in a wind free environment and great for 3 to 5 year old kids. The helicopter comes in different colors, and is available at Amazon for around $23.
Image Credit: amazon.com
Air Hogs Reflex Helicopter
The Air Hogs Reflex Helicopter uses a pair of thrust propellers and dual-rotary blades. It has power, accuracy and flies smoothly. It is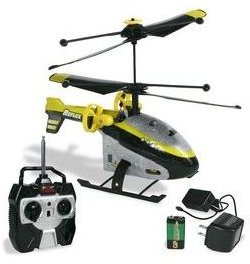 nearly unbreakable and can be crashed again and again and will still fly perfectly. Due to its durable design, it is a great choice for kids to have for indoor or outdoor flying. It is larger than several other RC helicopters and is tougher too. Due to its rough and tough design, and high performance motors, it is very expensive than other RC helicopters. It costs $355, and you can buy one at Amazon.
Image Credit: amazon.com
Blade mCX BNF
The Blade mCX BNF is a micro sized remote control helicopter, perfect for small kids. It is durable, long-lasting and easy to operate. It is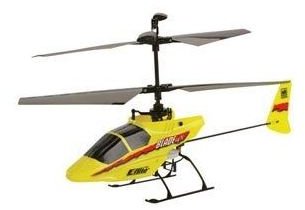 great for first-time users, and is equally good to be used by experienced users. Blade mCX BNF is a high performance remote control helicopter for kids but is equipped with advanced features for accuracy, stability and ease of flight. It can be flown indoor and outdoors and will last for a long time. You can buy it at Amazon for around $100, and it includes free shipping.
Image Credit: usfreeads.com
Easy To Fly RC Helicopter
This remote helicopter has no specific manufacturer, but is listed on Trend Times for around $160. It is a very easy to fly remote control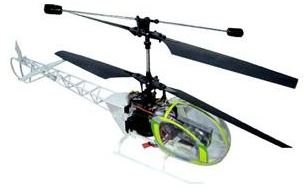 helicopter for kids or beginners, offering advanced features and smooth flight control. The helicopter is equipped with a powerful battery so you can fly it for up to thirty minutes on a single charge. Not all RC helicopters can fly for 30 minutes, so this is a big plus point for this helicopter. It is suitable for both indoor and outdoor flying and is available in a variety of colors.
Image Credit: trendtimes.com