6 Pocket Electronic Gadget Travel Cases: Best Choices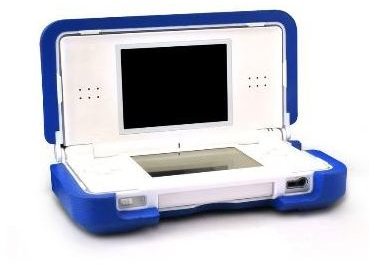 Nintendo DS Nerf Armor
Armor is awesome, period. If you are a knight, you need armor when you are slaying dragons, jousting, or just hanging out looking cool at the round table. You also need armor for your Nintendo DS–Nerf armor, to be specific. Nerf DS armor protects your DS from falls and kid sisters alike with the Nerf foam you know and love. For your DS case, it's Nerf or nothing. The first stop in our look at 6 pocket electronic gadget travel cases is the Nerf Armor available for your DS or DSL. Take a look at the choices available on Amazon.com.
Nook Leather Case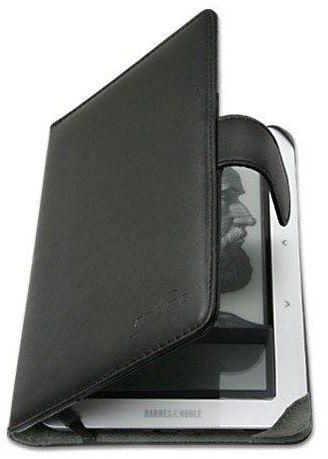 So you bought a Nook but want to add a retro, pre-digital-age feel to your e-reader? Consider a leather Nook carrying case. These elegant cases provide the necessary cushioning for your device while also giving it a more conventional look and feel. The BoxWave Nero Leather Elite Nook Case, available at Amazon.com, has received great user reviews; it's being sold at a heavily discounted price–$15.95, a substantial savings from the $59.95 list price.
Belkin Neoprene Kindle Case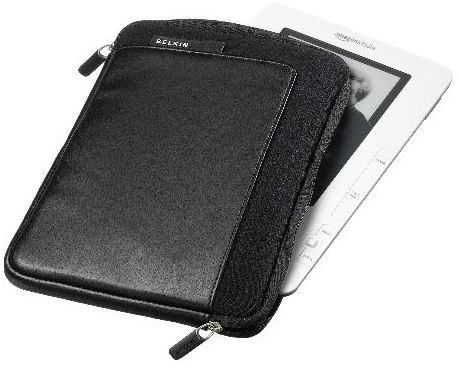 Made of neoprene, the same material that is used to craft wetsuits, the Belkin Kindle case provides a nice convenient sleeve for your second-generation Kindle. This sleeve will protect your Kindle while travelling, but you still have to unsheathe the device to read from it. Protecting your Kindle is great, but just because the Belkin case is made of wet-suit material doesn't mean you get to take it in the bathtub. Sorry. It's at Amazon for $24.99.
IPhone Quilted Case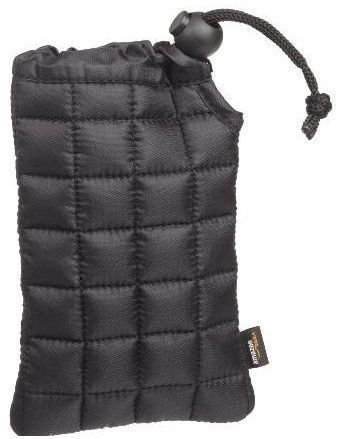 When I received a video Ipod back in 2007 as a performance reward at work, I was totally thrilled. When the keys in my pocket scratched the heck out of the screen, making a portion of it unviewable, I was equally un-thrilled. If I would have had the Quilted Electronics Case offered by Amazon.com for only $4.99, it would have never happened. My device would have been protected, and I would have been able to cart around a case that resembles both a hand grenade and a sleeping bag.
Android Samsung Galaxy Tablet Case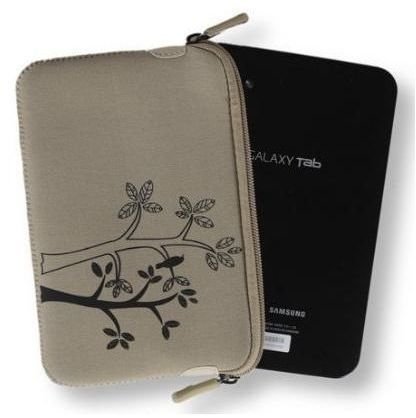 If you own an Android Galaxy Tablet, you are going to want to protect your investment. CaseCrown offers neoprene (the wet-suit stuff) protective cases for less than $10.00. There are a variety of other types, from hard-shell to soft-shell, plain or design-printed cases. You will be able to find one that meets your travel needs for anywhere from $10 to $25 bucks. The one pictured is under eight bucks.
PSP Hardshell Case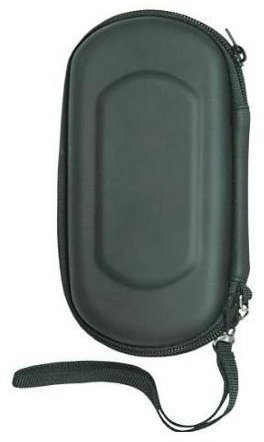 These hard-shell cases are pretty standard, low-tech, non-branded options for a PSP. This category may be the last of these 6 pocket electronic gadget travel cases but not the least. I had a similar shell case for my NDS lite, and it worked great. Granted, the smell of polyurethane was so strong that I got a little woozy every time I used the case, but it was a small price to pay for such an affordable storage option. This PSP hard-shell case as shown on Amazon ($5.85) is probably about the same–a no-frills protective case that will meet your PSP storage needs.
Photo Credits
All screenshots taken from Amazon.com's catalog by Michael Elkins, AKA lilrut.