Overview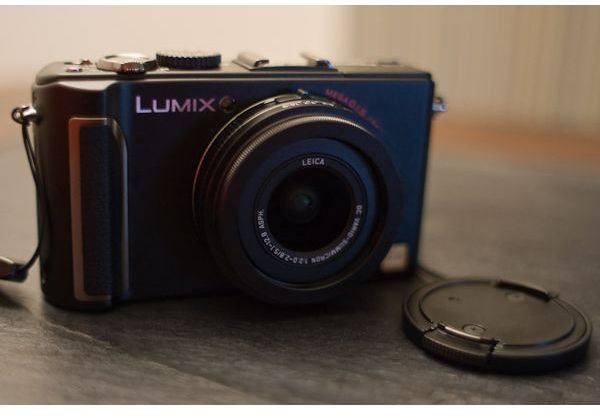 The Lumix LX-3 was released by Panasonic in September of 2008. Over a year after its release, this compact digital camera continues to be in high demand. So what is it about this digicam that makes it so popular?
In this review, I will discuss some key features of the LX-3, its pros and cons, and who should consider this high end compact camera.
LX-3 Features
Many experienced photo enthusiasts believe that a good compact digital camera should have a few key features. It should have a good lens with a large maximum aperture, a larger sensor to allow for better light gathering ability, and a hot shoe for mounting an external flash unit. One of the reasons the LX-3 is so popular is because Panasonic has managed to incorporate all these key features into a reasonably small package.
The LX-3 is equipped with a Leica lens with a maximum aperture range of f/2 to f/2.8. This makes the camera ideal for low light shooting situations where the use of flash is not desired. The wide maximum aperture also gives the LX-3 the ability to produce images with a shallower depth of field than cameras with a smaller maximum aperture.
The sensor size of the LX-3 measures 1/1.63 inches making it one of the largest sensors built into a compact digital camera. This combined with Panasonic's decision to limit the megapixel count to 10.1 megapixels allows for larger pixels with better light gathering abilities. This translates to better high ISO performance. Of the reviews I have read, most find the high ISO performance of the LX-3 to be outstanding.
However, Panasonic not only wanted to make sure the LX-3 performed well in low light situations. They also provided photographers with the ability to mount an external flash on the camera by including a hot shoe. This helps to eliminate those unflattering portrait shots taken using the popup flash of most compact point-and-shoot cameras.
These three features are part of the reason the Panasonic Lumix LX-3 is such a great compact camera and why it continues to be so popular. To see a full list of specifications for the LX-3, please visit the Panasonic website.
Pros and Cons
While the LX-3 is a great compact camera, by no means is it the perfect digital camera for everyone. With any camera purchase, it is important to weight the pros and cons of a particular model to see if it suits your need. I have included a list of the pros and cons for the LX-3 based on my own use of this model from Panasonic.
Pros:
High quality Leica lens with large maximum aperture range.
Good higher ISO performance for a compact digital camera.
Hot shot for use of external flash unit
The ability to shoot in RAW mode
Solid build quality
Cons:
A high MSRP of $499.95.
Removable lens cap is easy to misplace and may get in the way when tied to the front of the lens.
Design of camera makes it hard to slip in a pocket
Limited focal range from 24mm to 60mm (in 35mm equivalent)
Proprietary RAW format is not supported by some photo editing programs.
Who Should Consider the LX-3
Even though the LX-3 has a great feature list that makes it a great compact camera for photo enthusiasts, there are plenty of drawbacks that make the decision to purchase one unclear. So who should consider the LX-3 and who should look elsewhere for a less expensive model or one with a better focal range.
At a street price of over $400, the LX-3 is bordering in the range of DSLR prices. This makes the decision even tougher. In my opinion, this camera is mainly for those wanting the advanced capabilities of a DSLR but wish to stay with a compact model. If you do not need the ability to shoot in RAW or never plan to mount an external flash on your compact camera, there are less expensive cameras out there of producing great pictures.
For those that need the DSLR-like features of the LX-3 and can work around its shortcomings, this is the compact camera that will satisfy your needs for some time to come.
LX-3 Sample Images