Canon EF 75-300mm f/4-5.6 III Telephoto Lens Review
Introduction
The Canon EF 75-300mm f/4-5.6 III telephoto lens has a good zoom range, enabling a photographer to photograph a variety of subjects. It can be easily used in street photography, portrait photography and studio shoots. It is also a good lens for wildlife photography and beginners who are just testing the waters. It is an inexpensive glass useful for amateurs who want to go beyond the capability of a 28-80mm kit lens.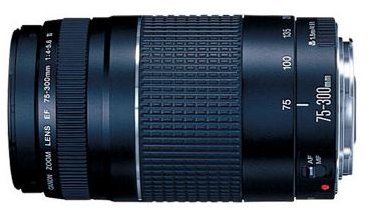 (Image from Canon Website)
Features and Specifications
The Canon EF 75-300mm f/4-5.6 III lens comes with the following features and specifications.
* A zoom range varying from 75mm to 300mm
* Speed - f/4.5 to 5.6
* Minimum focusing distance of 1.5m
* Weighs 480 grams.
The lens lacks premium features such as USM motor for auto focus and Image Stabilization.
Image Quality (3 out of 5)
This lens suffers from poor image quality. The sharpness of the images deteriorates at the telephoto end of the lens. It suffers from significant amount of chromatic aberration when the contrast in the image is high. However, at 75mm, the sharpness is acceptable to some extent. Below is a sample image and 100% crop that demonstrates the glass quality.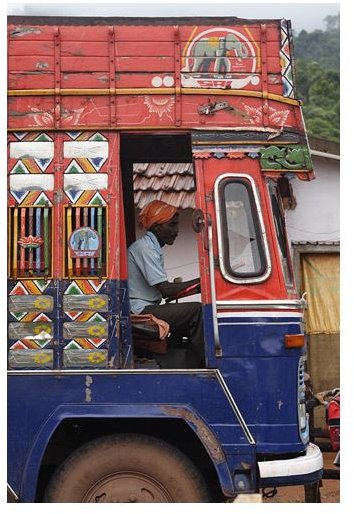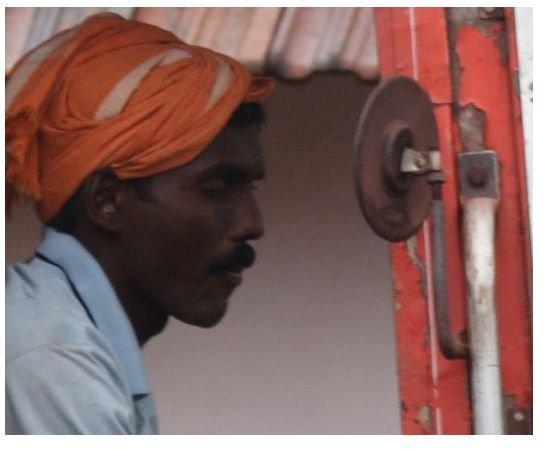 Performance (2 out of 5)
The Canon EF 75-300mm f/4-5.6 III lens doesn't do well in performance parameters. Auto focus is very slow, and focusing can fail easily in low light situations. Since this is a slow lens and lacks image stabilization, shooting hand held can be difficult in all conditions. However, being a lightweight lens makes it possible to shoot hand held at smaller focal lengths. Camera shake can be a major problem at the telephoto end, and requires tripod usage.
Value for Money (4 out of 5)
Canon's suggested retail price for the lens is $270. At this price, it is one of the inexpensive options available that can offer 300mm telephoto and a wide range zoom. Though it doesn't have many premium features and the image quality is not up to the mark, it is still good value for its price.
Conclusion
The Canon EF 75-300mm f/4-5.6 III does not offer image quality and sharpness comparable to primes or L series lenses. However, it is a good introductory lens for amateur photographers who are still finding their interests in various streams of photography. For its price, this lens is a good value and can be used as a stop-gap lens before migrating to a more expensive option.
See more details on this lens by visiting the Canon Website.