Summary
The Nikon Coolpix L19 camera is an inexpensive camera ideal for those who aren't necessarily tech-savvy, but need a basic point-and-shoot digital camera. The camera fares well in comparisons with the Canon PowerShot A590, the best-selling low-end camera line on the market. Each costs just over $100 and offer quality and simplicity. The major difference is the greater range of user options with the Canon model. The versatility of the Coolpix L19 is great for young or inexperienced photographers, but less ideal for folks who need more bells and whistles.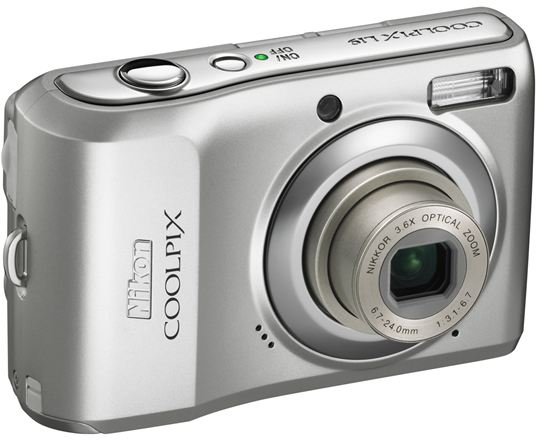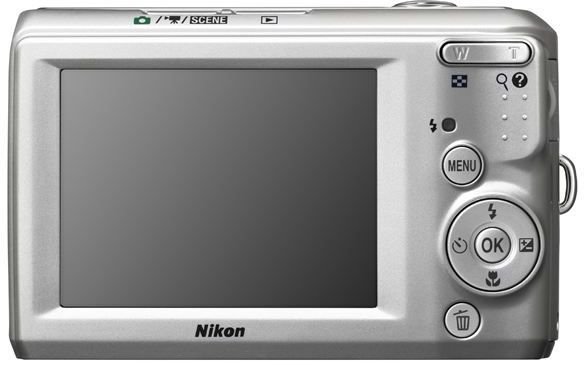 (Click on any image for a larger view)
Specifications (4 out of 5)
About twice a year, the camera industry leaps forward in picture quality and size. Just two years ago, no $100 camera hit 8 megapixels. Now several are at that mark, including the Nikon Coolpix L19. The camera also has a bright 2.7-inch display screen, 3.6X optical zoom and light sensitivity up to ISO 1600.
Finally, Nikon has moved back to AA batteries from slim rechargables. This makes for longer battery life and more convenience for travelers who may not have easy access to a power outlet.
Overall, the specs are comparable, if sometimes slightly lower, than the Canon models at roughly the same price (thus the four stars).
Design (4 out of 5)
The Nikon Coolpix L19 won't win any design awards, but the design is very functional. The camera comes in four sharp-looking metallic colors — black, silver, red and pink.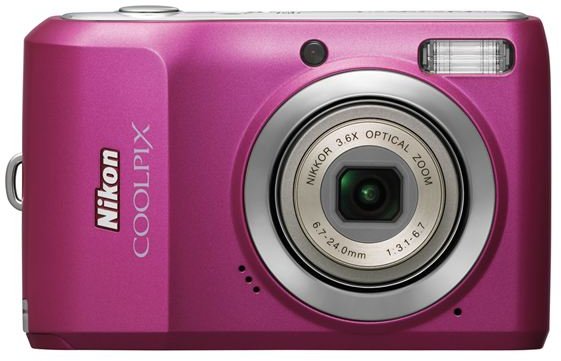 At 3.8 inches wide and 1.1 inches deep, the L19 is not the thinnest or smallest digital camera on the market, but you pay extra for a camera the size of a credit card. On the other hand, the Nikon Coolpix L19 is about the size of a wallet, so it fits very handily in a pocket.
The design is focused on comfort and simplicity. Unlike some pricier point-and-shoots, it has a thicker area on the right side of the camera that helps the user hold it while shooting photos and movies. It's matched on the back by a handy thumb-grip.
It is also sleeker and simpler than earlier low-end Coolpix models, with fewer buttons and more intuitive icons and options. The top of camera is pretty much a small power button and a big shutter button. You can hand this camera to a 4-year-old and she should easliy be able to take your snapshot.
Ease of use (3 out of 5)
As noted above, the Nikon Coolpix L19 is a great camera for a young teen or any first-time digital camera purchase. The new design is very straightforward and essentially automates everything. The only simpler cameras are those awful disposable film models filling the world's tourist shops.
The user switches between video and still images, zooms in and out, then lets the camera do all the work. It chooses between six image modes and snaps the shot. As with most inexpensive digitals, outdoor image quality is better than darker indoor shots. The L19 especially excels at outdoor action shots.
Of course, the flip side of this simplicity is a lack of flexibility for users who want some control over their images. This is the biggest complaint of users who switch from Canon to Nikon.
Value (5 out of 5)
At less than $110, the Nikon Coolpix L19 is among the best value in cameras. It's about $15 cheaper than comparable Canon models and takes similar quality images (though the camera is a little less versatile, as noted above). It's expensive enough to provide reliable quality in photos and videos, but cheap enough that you won't kick yourself too hard for leaving it on the beach or letting your tween lose it at summer camp.