Top Cheap Memory Cards – 4GB
Cheap Memory Card #1 – Kingston 4GB SDHC Class 4 Flash Memory Card – Offers larger-volume data storage with optimized recording performance. This memory card supports FAT 32 file formats with Class 4 rating. Data transfer rate is at the minimum 4mbps. This memory card was created from non-volatile memory components and complies with the Secure Digital Association 2.00 specs. Price: $10.95.
Cheap Memory Card #2 – Transcend 4GB SDHC Class 6 Flash Memory Card – Fully compatible with SDA 2.0, this Transcend memory card is supported by SDHC compliant high-end digital devices. It has an MLC flash chip high speed transfer rate which is perfect for high-end digital devices. Price: $11.08.
Cheap Memory Card #3 – Sandisk Ultra II SDHC 4GB SD Memory Card – This is SanDisk entry to the SDA 2.0 specs compliant SDHC memory cards. It guarantees a minimum read and write speed for handling high quality video and audio recording. Each memory card is individually packaged in an anti-static bag. Price: $8.25.
Cheap Memory Card #4 – Kingston CF/4GB CompactFlash Card – I can personally recommend this memory card as I have used one for two years when I got it with my first DSLR camera. It has never let me down during tight situations and I have never encountered any data errors, even at its full capacity. The only problems with CF Cards are, of course, their size which other users find a bit of a turn off. Price: $15.
Cheap 4GB Memory Cards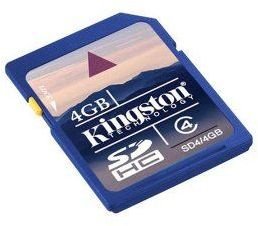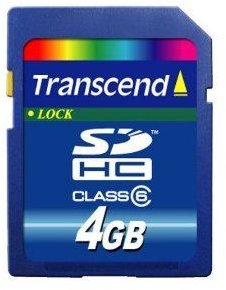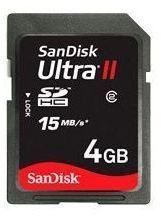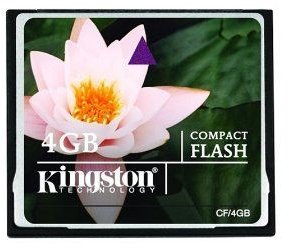 Top Cheap Memory Cards – 8GB
Cheap Memory Card # 5 – SanDisk 8GB SDHC Memory Card – Topping our list of memory cards in the 8GB storage range is this SanDisk memory card with Class 2 speed performance rating. With a transfer speed of 2 MB/s this memory card was built with an operating shock rating of 2,000Gs which, in simpler terms, is around 10-foot drop. Price: $19.95.
Cheap Memory Card #6 – Transcend 8GB SDHC Class 6 Flash Memory Card – This Transcend 8GB memory card is equally reliable as SandDisk's. Like all Transcend memory cards, this one is equipped with a MLC flash chip with a high speed transfer rate. Price: $20.98.
Cheap Memory Card #7 – Sandisk 8GB MicroSDHC Memory Card – This is a variant of the previous SanDisk memory card, this time is a microSDHC format with similar Class 2 speed performance rating. Price: $15.76.
Cheap Memory Card #8 – Topram 16GB Compact Flash CF Card for Nikon, Canon, Sony Digital Camera – Alright, I know $37.90 is not relatively cheap. But hey, you'll get 16GB of storage space for your digital camera (as long as it can support that capacity)! This memory card is perfect for most new digital SLR cameras. Price: $37.90.
8GB Cheap Memory Cards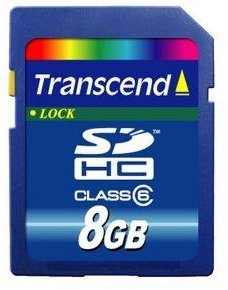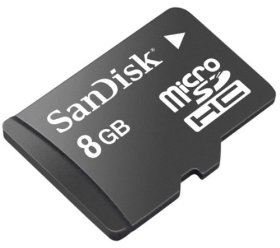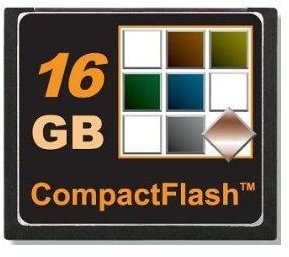 Additional Information on Memory Cards
Still unsure which memory card you should buy? Not sure which size of memory card you should get? Want to learn how to ensure you get the most out of your memory card? Here are some articles that will answer all of your questions about camera memory cards:
Camera Memory Cards: Does Size Matter? – "With larger cards and higher megapixel cameras being launched regularly, the size of memory card one needs becomes pertinent. This article aims to analyze whether one large card or multiple smaller capacity cards make for a better purchase."
11 Tips to Keeping Your Memory Card Healthy & Extend Its Life – "This article focuses on how to take proper care of your camera's memory card, to keep it healthy, functioning fine, and to extend its life. You'll learn tips on everything from physical precautions pertaining to handling and storage of the cards to tips on effective techniques of using memory cards."
Understanding Memory Card Formats – "A digital camera is useless without memory to store your photos on; the number of formats available seem to increase each day, and it's hard to know which formats are the best. Take a little time to learn about your alternatives."