Overview: Botany Biology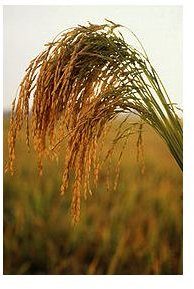 An online biology degree in botany prepares you for a career that is very exciting for someone who loves plants and the science surrounding their life. Plants are very important to our planet's survival, as well as for that of the human race. We all need them to live and clean the air, hold together the soil on earth and much more.
Our diet is derived from the production of many plants; they give us vegetables and even feed for our livestock. Plants today produce not only food, but they give us fuel for our cars. Plants, it is safe to say, actually are major parts of our food chain and play a huge part in the survival for all those who live on the earth. If not for plants, there will surely be massive extinctions within the animal kingdom, not to mention that human beings would languish, as well.
Plant science (botany) is crucial to our society not only for food, but also for medicine and even biofuels. It is through plant biology that we are privy to a wonderful new option for fuel: biofuel. It is a gas or liquid that is derived strictly from plants, but there are other oils that actually come from plants like; vegetable, soybean, palm, and sunflower oils.
There are many fields related to botany for which an online biology degree may prepare you; some of them are: biophysics, ecology, and even molecular biology. If you have a bachelor degree in biology with an emphasis in botany, you may find yourself migrating to any one of those exciting career paths.
Job Outlook and Schools for an Online Biology Degree
The field of botany has an awesome future and biological scientists with an online biology degree find many job prospects in industries that are not engaged in scientific discovery. There will always be a need for those who study plant life and its connection to our world. There will always be a need for those who are passionate about the science of all plants and how their existence can improve ours.
According to the Salary.com website, the average biology professor may expect their salary range to start somewhere in the mid-fifties and go up to anywhere over $100,000 or more. Of course, in this instance an online biology degree is only a stepping stone. After all, in order to become a biology professor, you will have to not only have a master's degree, but more than likely a doctorate in biology or botany.
According to the Bureau of Labor Statistics' Job Outlook Handbook, biology teachers/professors should have the following training:
"Educational requirements for teachers are generally highest at research universities, where a Ph.D. is the most commonly held degree; at career and technical institutes, experience and expertise in a related occupation is the principal qualification." [1]
The job outlook for this field might not be one that is deemed dire, but we will always need biology teachers who will force us to dissect frogs and a wide array of plants. There are schools all over the Internet, which will aid you in your educational goals by offering an online biology degree.
You can attend great schools like the University of Maryland University College online, which actually offers students a biology major in lab management. This school ensures — upon graduation — that you are well equipped or have the knowledge needed to effectively run a laboratory. The curriculum involves coursework that helps you develop skills to solve problems on a management level and ensures that you know procedures that are required to be efficient in your field. As a botanist, knowledge of lab procedures is a key component for scientific research and also K-12 classroom teaching. Another option is Charter Oaks State College online that offers both, a bachelor of arts or bachelor of science in biology, right from the comfort of your home. The school says this about its biology degree:
"Biology is the study of life forms. A concentration designated as Biology is based on theoretical concepts rather than application of theory as in health sciences." [2]
You should be able to earn your biology degree online, as it will propel you into the profession to which you aspire. Here's to wishing you the best in finding the perfect fit in a school, while you learn more about the science of plants.
Sources:
[1] "Occupational Outlook Handbook 2008-2009 Edition: Teachers – Postsecondary". United States Dept of Labor – Bureau of Labor Statistics. June 23, 2009 <https://www.bls.gov/oco/ocos066.htm>.
[2] "Charter Oak State College: Official Catalog Page 52". Charter Oak State College. June 23, 2009 <https://www.charteroak.edu/PDF/Official%20Catalog.pdf>.