The Importance of Feedback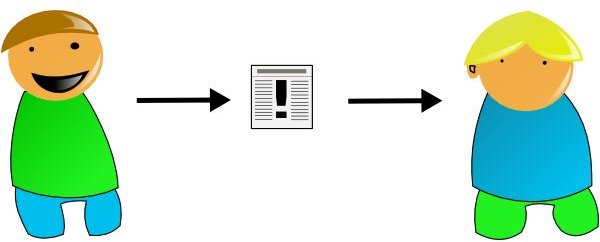 Feedback in online classes not only enhances the learning experience, but it actually makes learning possible in the first place.
Students attending online universities do so from the privacy – and relative loneliness or isolation – of their homes. Student needs for constructive feedback, which are met inside the brick and mortar classroom in the form of direct question and answer sessions or even body language of peers and instructors, remain largely unmet. At least this holds true until the online education facilitator sets up a comprehensive framework of feedback in online classes offered at the venue.
5 Easy Tips for Offering Feedback in Online Classes
Constructive feedback comes via different media. Far too often online teachers are tempted to see the asynchronous email account or the message board as the only means of providing feedback in online classes they teach, but the personal touch that comes from a phone call or text chat(1) must not be underestimated. Online instructors should consider setting office hours on a weekly basis, during which time they will be available by telephone or live chat to their students. This is also the time to schedule telephone conversations with students who may require just a bit of personal encouragement.
Feedback in online classes needs to be predictable. Constructive feedback by the instructor should be an expectation of students at online universities. Online teachers may incorporate feedback milestones in their syllabi. This may take the form of regularly scheduled evaluations of submitted work and may occur in the aftermath of exams and at the midway point of the online classes. Consider the Rosetta Stone software for language learners, which utilizes an automated progress feedback that students receive in the language course. This is shown as greatly enhancing not only student motivation, but also the sense of empowerment.
A successful online education setting relies on proactive feedback. Feedback in online classes has the power to counteract the alarming trend of a skyrocketing dropout rate in the online education system. In the Bright Hub series entitled Examining the Distance Learning Drop-Out Rate, it was revealed that a failure to actively make online education a personal calling of an instructor could lead to the alienation of students. Proactive feedback in online classes prevents not only the alienation, but also catches problems or concerns early on.
Feedback in online classes involves peers and achieves socialization. It is a common misconception that constructive feedback can only come from the instructor. Instead, a carefully devised framework for peer interactions can provide the socialization that online education students frequently lack.
Constructive feedback in online classes is a two-way street. Online universities frequently provide their students with a questionnaire at the end of a session to evaluate the class they took, the instructor, and their overall online education experience. Instructors should go further than this and actively solicit student feedback in online classes they teach. This kind of feedback may be continuous and encourages the two-way process of open communication.
Constructive feedback in the online education classroom requires a framework as well as a set schedule. It does not happen automatically, but at the same time cannot be automated. Fortunately, there are steps for mastering online class feedback in a virtual classroom setting, meet students' needs and concurrently enhance the learning experience within the online classes.
Sources
1)https://jcmc.indiana.edu/vol12/issue4/paulus.html
Photo Credit: "Communication" by Einar Faanes/Wikimedia Commons at https://commons.wikimedia.org/wiki/File:Communication_sender-message-receiver.png