Baby Talk
Your baby or toddler's mispronounced words known as "baby talk" can be cute, but don't be tempted to identify items using incorrect terms. Children form and continue habits that are openly accepted or encouraged by their parents making the habit hard to break. In the realm of speech development children are fast learners, but it may be hard for them to 'un-learn' things.
Working With Your Child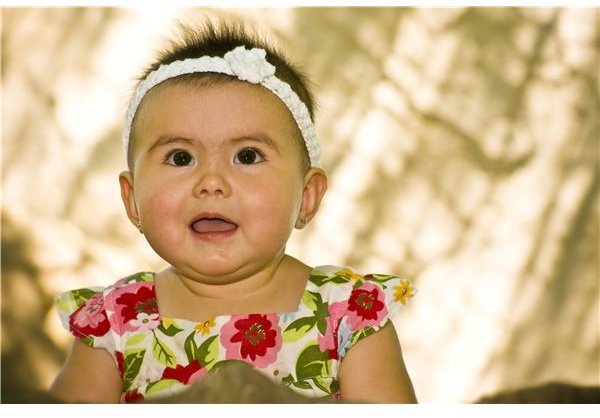 Make sure you always speak clearly, and annunciate different sounds when talking to your child. Speech articulation is of major importance in these activities to develop speech production in infants.
It is best to speak in complete sentences as well, so that they learn sentence structure rather than getting in the habit of speaking in one or two word phrases or using fragments. One or two word phrases are normal for young babies typically around the age of 18-24 months, but encouraging this 'small talk' can only harm their ability to form flowing sentences later on in childhood.
Correct your child when necessary in a friendly and loving manner and eventually they will remember the correct way to say things. If the child has trouble making certain sounds have them look at you to see your mouth movements, so that they can imitate you. You can also make a fun game of going over the letters of the alphabet, using names of animals for each letter, and corresponding animal sounds. Make sure your child knows the correct sound each letter makes when reciting each letter from the alphabet.
Reading Helps!
Reading to your baby can also help him or her learn new words and pronunciation. Alternate between a few books by reading a set of books to introduce new words and objects then move on to new set of books. This will help you keep your babies' attention and is a great way of enhancing speech development in infants. As long as you can understand about half of what your toddler says, their speech should be fine. If you feel your child has a speech impediment have a doctor evaluate it. You are your child's advocate so you may need to be firm with your evaluation request, as doctors may try to hold off and wait for improvement before they recommend help.